The resurgence of 2000s fashion, thanks to TikTok, has reignited our love for the styles and looks that defined the era. 
The 2000s were a time of first-taste reality shows, burgeoning influencer culture, and the birth of various fashion aesthetics, ranging from hip-hop and emo to streetwear, scene, and athleisure.
This iconic fashion era was brimming with style muses, from Paris Hilton to Britney Spears, Lindsey Lohan to the Olsen twins—American fashion designers turned actresses who ruled the millennium decade.
Perhaps the 2000s fashion legacy is best encapsulated by "Gossip Girl," the beloved American teen drama TV series centered around the lives of privileged Upper East Side adolescents in Manhattan.
Fast fashion also saw its genesis in the 2000s, with department stores swiftly recreating Blair Waldorf's (the main character in "Gossip Girl") outfits after each episode.
Let's delve into the finest aspects of 2000s fashion, from hip-hop-inspired looks to logomania Y2K styles and Olsen sisters-worthy jumpers. 
Without further ado, let's explore the world of 2000s fashion for both men and women by highlighting the 25 most remarkable outfit ideas from that unforgettable decade.
Pocketless Low-Rise Jeans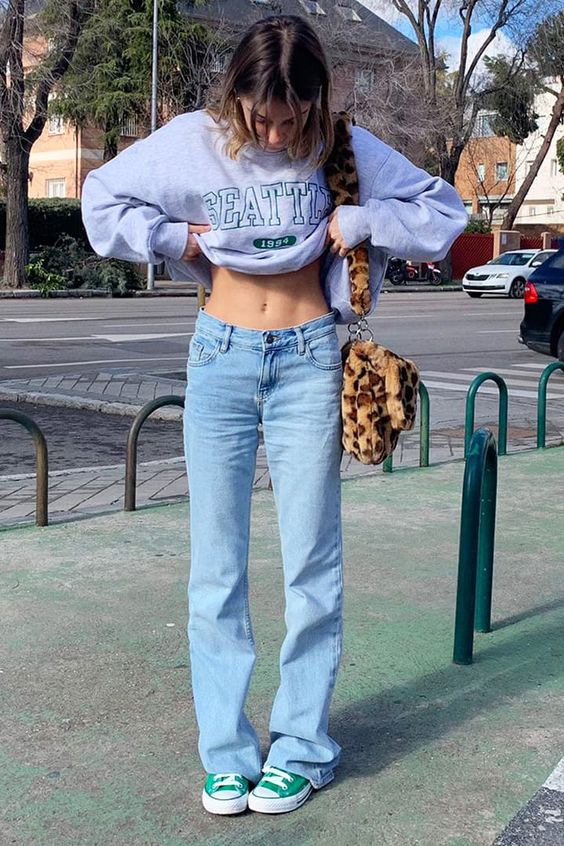 Image Credit : Pinterest
Pocketless jeans emerged alongside the popularity of low-rise jeans, becoming a must-have denim style for women in the 2000s. 
These jeans, devoid of pockets, created the illusion of a lifted derriere and drew attention to your backside. 
Plus, with flip phones serving as a prominent fashion accessory of the era, pocketless jeans were perfect for showcasing your smartphone. 
Would you dare to style them as boldly as Christina Milian did with a visible white thong on display?
Juicy Couture Tracksuits
Image Credit : Pinterest
If you're a fan of athleisure, you owe a nod to the early Juicy Couture tracksuits for paving the way for today's athleisure movement. 
Paris Hilton and Kim Kardashian, donned in Juicy Couture tracksuits and oversized Louis Vuitton bags, epitomize the quintessential 2000s fashion icons. 
Their iconic style even earned them a recent gig recreating it for a SKIMS shapewear campaign. 
With 2000s fashion back in the spotlight, Juicy Couture has also made a comeback as a symbol of fashion and pop culture.
Wedge Mules & Platform Sandals
Image Credit : Pinterest
The 2000s were characterized by footwear that added a few extra inches to your stature. 
Designer brands like Christian Louboutin and Yves Saint Laurent had us falling head over heels—literally—for wedges and platforms. 
Wedge mules and platform sandals, in the distinctive 2000s style, allowed you to "tower over" your friends. 
These platform sandals, ideal for a chic summer look, could be effortlessly styled from spring through late autumn.
Skinny Jeans In Bright Colors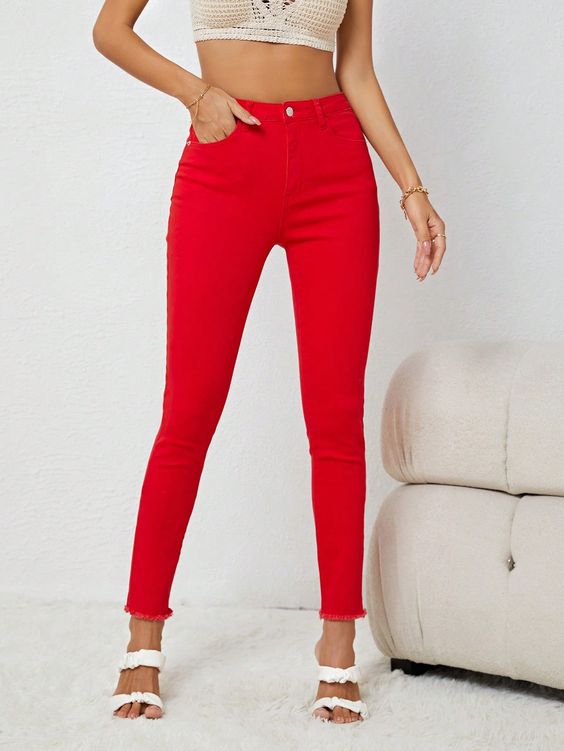 Image Credit : Pinterest
With denim reigning supreme during this era, it's no surprise that skinny jeans emerged in every shade imaginable. 
Whether you favored True Religion, Diesel, or Sevens, owning a pair of brightly colored skinny jeans was a 2000s fashion rite of passage. 
Few trends bridged the gap between men's and women's fashion in the 2000s more effectively than brightly hued skinny jeans, with designers leaning toward jewel tones rather than pastels.
Baguette Shoulder Bags
Image Credit : Pinterest
The baguette shoulder bags of the 2000s boasted the perfect size to house your essentials: lip gloss, mirror, keys, and flip phone. 
This era marked the genesis of logomania in designer handbags, with no ensemble considered complete without a logo-adorned bag swinging from your arm. 
The baguette shoulder bag emerged as a mini-bag style with an accessible designer price point. 
While luxury shoulder bags like Louis Vuitton's Pochette were a must-have for celebrities, brands like Coach and Dooney & Bourke gained recognition for offering baguette bags at more affordable prices.
Baby T-shirts & Tank Tops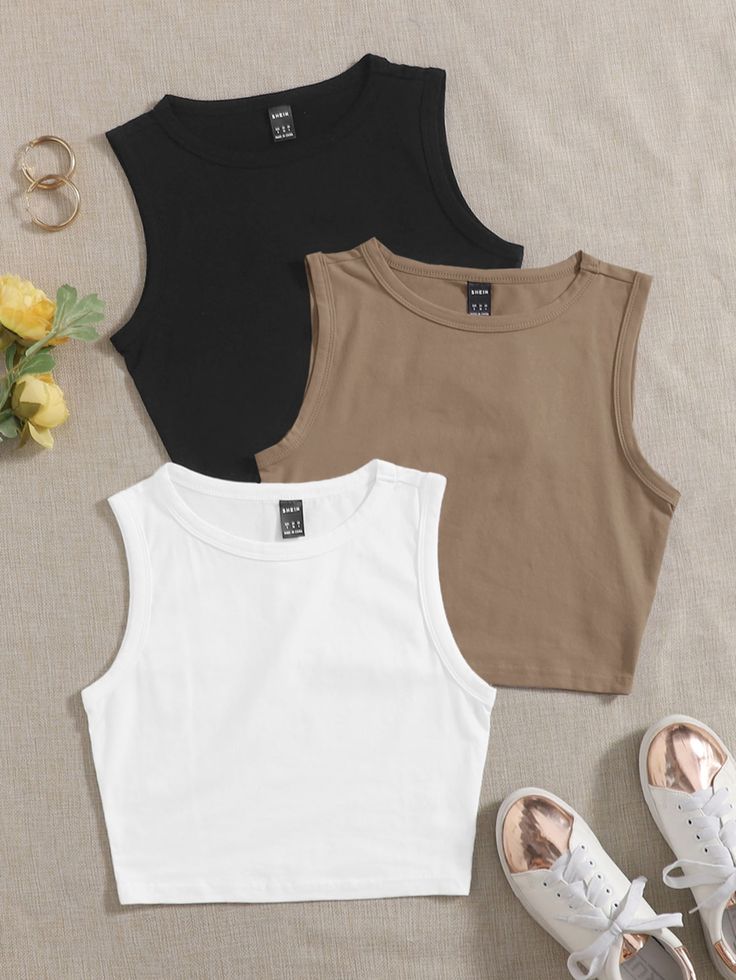 Image Credit : Pinterest
The 2000s hip-hop fashion aesthetic was characterized by figure-hugging silhouettes, a trend that extended to baby t-shirts and tank tops. 
As athleisure gained prominence in 2000s fashion, these snug-fitting staples made appearances on red carpets and in coming-of-age films. 
You might recall them from the "Friends" TV series or worn by 2000s Disney stars like Alyson Michalka, Ashley Tisdale, and Hilary Duff. 
Baby t-shirts and tank tops were not only perfect for flaunting a fresh spray tan but also for showcasing midriffs.
Those with a more modest approach layered baby t-shirts beneath their tank tops.
True Religion Bootcut Jeans
Image Credit : Pinterest
True Religion held an iconic status in the 2000s fashion landscape and was synonymous with the era. 
It was an era where, as The Black Eyed Peas proclaimed, "they say they love mah ass in Seven Jeans, True Religion…". 
The classic True Religion bootcut jeans were a sensation, considered a status symbol alongside Juicy Couture's velour tracksuits.
They were donned by celebrities like Destiny's Child, Jessica Simpson, and Kanye West. 
True Religion's horseshoe stitching acted as a membership card to the "coolest people club" wherever you went.
2000s Capris Pants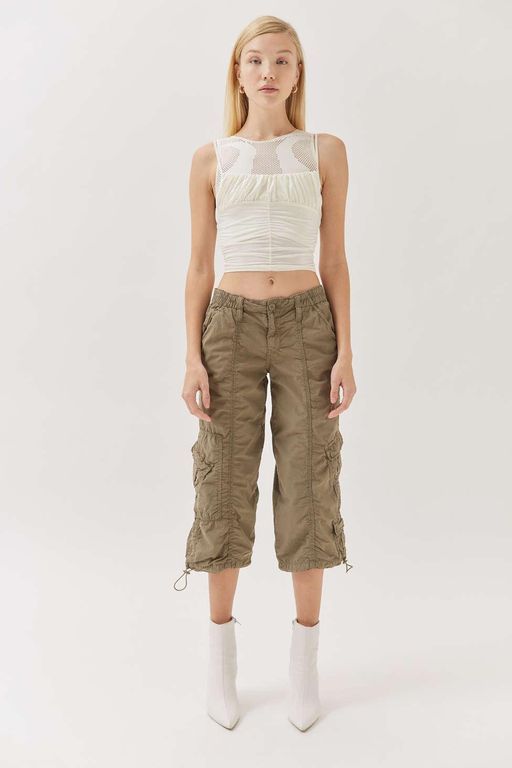 Image Credit : Pinterest
Leighton Meester rose to fame in the 2000s by portraying Gossip Girl's Blair Waldorf. 
While Blair's looks continue to inspire Pinterest boards, many are unaware that Leighton herself is a 2000s fashion icon and influencer. 
Leighton's preference for capris pants and crop tops paired with wedge heels served as an inspiration to red-carpet celebrities such as Fergie, Alicia Keys, Rihanna, and Jennifer Lopez.
Peep-Toe Pumps With Ripped Jeans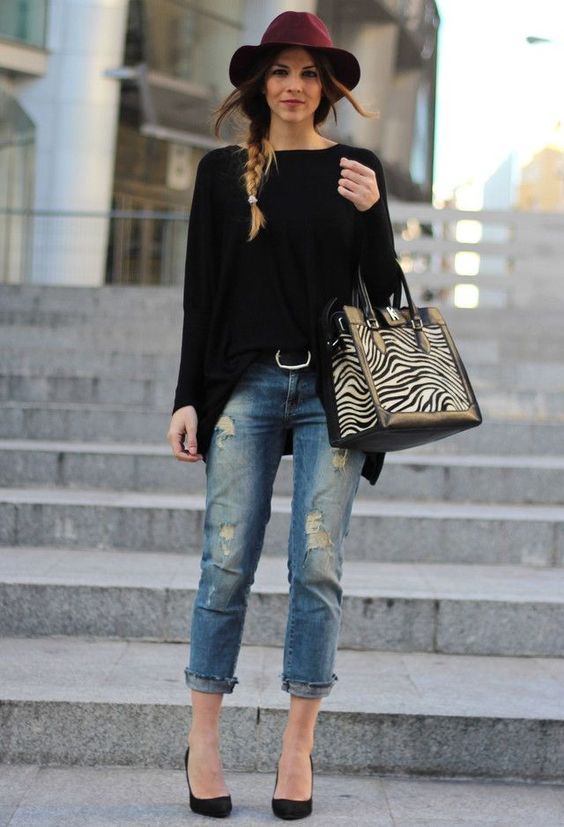 Image Credit : Pinterest
Nothing transports you back to 2008 faster than slipping into a pair of peep-toe pumps. 
One of the most unforgettable looks of 2000s fashion was Christian Louboutin's peep-toe pumps paired with ripped jeans, etching its place in the annals of fashion history. 
This iconic pairing transcended red carpets and found its way into hip-hop fashion both on and off the stage.
Wide Stud Belts With Double (Or Triple!) Grommet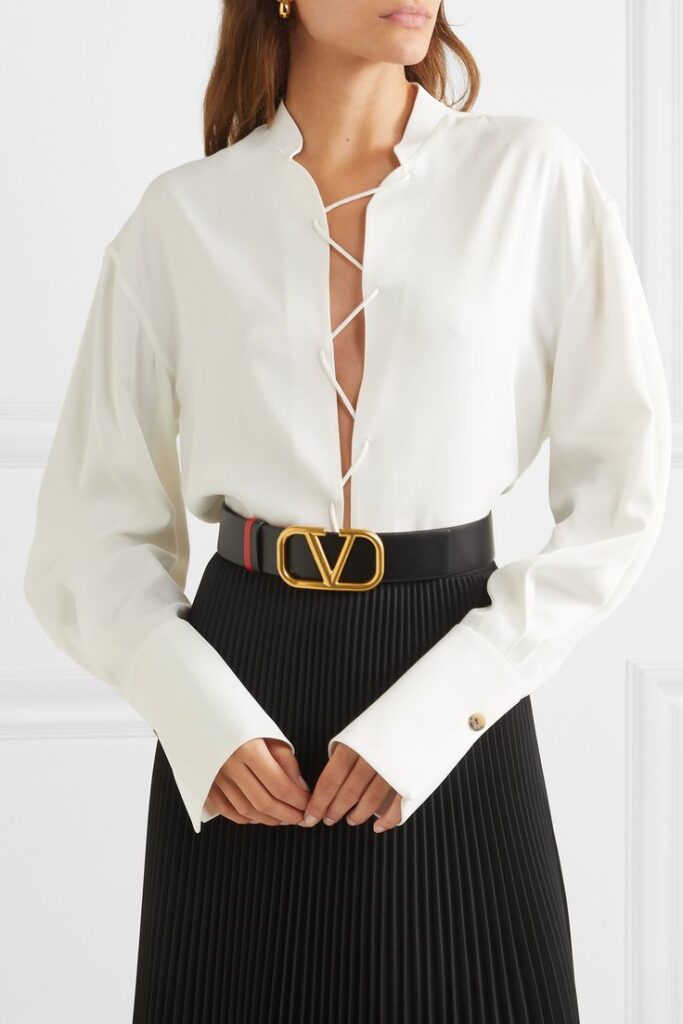 Image Credit : Pinterest
For those flaunting low-rise jeans, the wide stud belt was the ultimate complement. 
Another 2000s fashion innovation, the wide stud belt with double grommet added a rockstar chic twist to any ensemble. 
Today, nothing screams "2000s celebrity" louder than pairing your colored skinny jeans with a triple-grommet studded belt.
Dresses Over Jeans
Image Credit : Pinterest
One 2000s fashion trend that left a lasting impact on streetwear is the art of layering dresses over jeans.
Inspired by the "dresses over leggings" trend of the same era, this style gained popularity thanks to young celebrities like Kelly Clarkson. 
Dresses over jeans became a go-to 2000s fashion trend, offering a way to look dressy without appearing overly formal. 
This trend also marked the beginning of looks that blurred gender lines with a rebellious edge.
Trucker Hats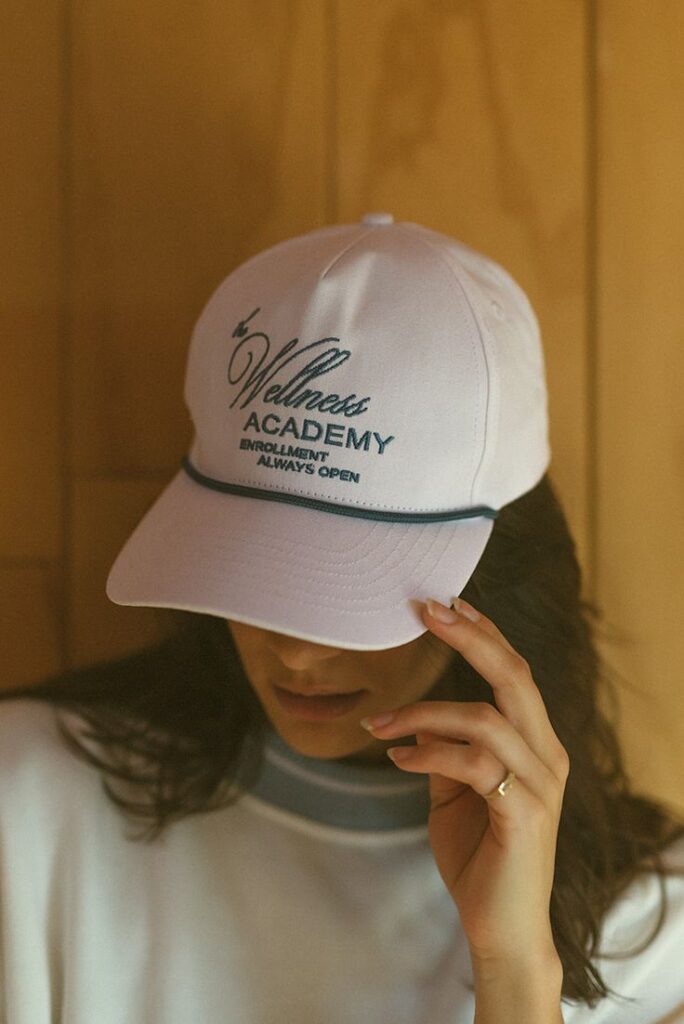 Image Credit : Pinterest
Paris Hilton may have moved on from trucker hats, but these accessories left a lasting impression on 2000s fashion, appealing to individuals of all genders. 
Ed Hardy and Von Dutch were at the forefront of this trend, creating some of the most iconic 2000s trucker hats. 
These hats became staples for a night out, effortlessly complementing t-shirts, jeans, or mini skirts.
Name Belts
Image Credit : Pinterest
A truly unique 2000s fashion statement was inspired by the iconic name necklace worn by Carrie Bradshaw, portrayed by Sarah Jessica Parker, in HBO's "Sex and the City" franchise. 
Throughout the series, the character wore a necklace bearing her name, "Carrie," becoming emotionally attached to it, much like a thread woven through the storyline. 
However, it wasn't limited to necklaces; the trend extended to belts, taking monogramming to a whole new level. 
Mariah Carey popularized this trend, with the most sought-after 2000s belts featuring large silver buckles adorned with Swarovski crystals for those aspiring to channel their inner A-lister.
2000s Hip-hop Baggy Jeans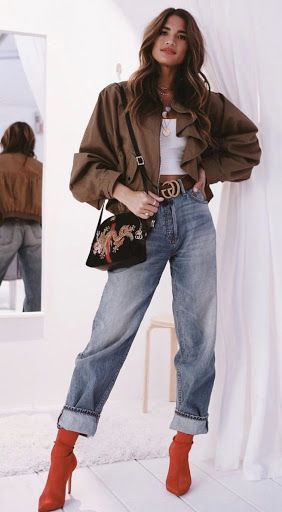 Image Credit : Pinterest
While skinny jeans have become synonymous with 2000s fashion, baggy jeans held sway in the realm of rap music, embraced by hip-hop artists and rappers worldwide. 
One could argue that American comedian and actor Pete Davidson is diligently working to resurrect this trend. 
Baggy jeans were the go-to style for some of the era's most renowned rappers. Jay Z, Kanye West, and LL Cool J showcased some of the most iconic looks, pairing baggy jeans with oversized jerseys and Air Jordan sneakers.
Flashy Hip-Hop Accessories
Image Credit : Pinterest
An exploration of 2000s fashion would be incomplete without shining a spotlight on the era's distinctive hip-hop accessories. 
During this period, fashion began to recognize the influence of status symbols, prompting designer brands to vie for placement in the latest music videos featuring artists like the Black Eyed Peas and 50 Cent. The result? 
Flashy hip-hop accessories, including oversized gold statement jewelry, bold sunglasses, and an abundance of baseball caps. 
And let's not forget the extravagantly adorned wristwear and oversized watches adorned with precious stones on both the face and sides.
White Man Tanks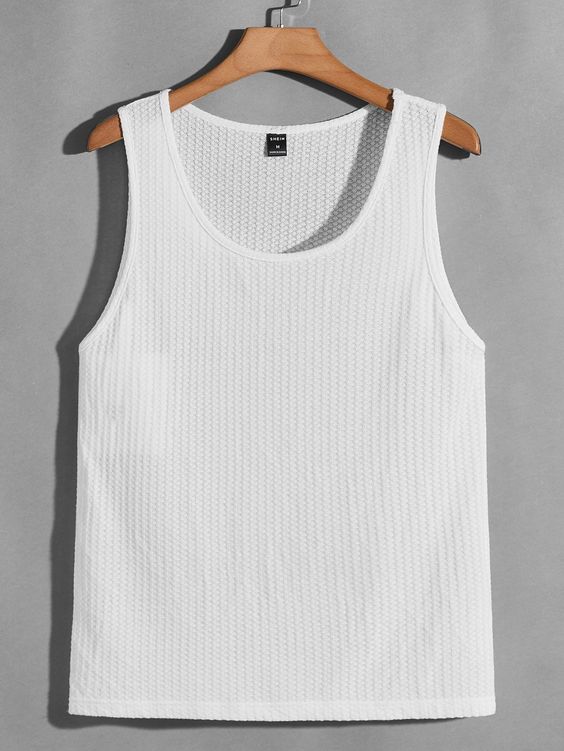 Image Credit : Pinterest
While tank tops were a staple in 2000s women's fashion, a similar essential emerged in menswear. 
Following its popularity in the 1950s and 1960s fashion, the so-called 'wife beater' tank top experienced a resurgence in the 2000s. 
The classic white tank top became a cornerstone of men's streetwear, often paired with True Religion jeans and the must-have Von Dutch trucker hats of the era.
2000s Hip Hop Turtlenecks
Image Credit : Pinterest
The latter years of the 2000s fashion scene ushered in a modern icon: the turtleneck. 
Rappers embraced turtlenecks, infusing a love affair with these garments that they often paired with layers of chunky gold necklaces. 
Turtlenecks were also seen alongside coordinating jackets, effortlessly elevating the ensemble while maintaining a casual vibe.
Cargo Pants
Image Credit : Pinterest
Avril Lavigne called, and she wants her cargo pants back! In the 2000s, military-inspired cargo pants became synonymous with girl bands and punk rock singers. 
The trend was embraced by everyone from Girls Aloud to Gwen Stefani and Christina Aguilera. 
While cargo pants remain popular to this day, if you want to capture that authentic 2000s vibe, consider pairing them with a graphic t-shirt, coordinating tank top, or tube top.
Handkerchief As Top
Image Credit : Pinterest
2000s fashion was all about flaunting your legs and midriff.
However, not everyone had access to custom-made designer clothes like Beyoncé. 
People began improvising, turning handkerchiefs into tops. 
This trend evolved into a fashion statement, requiring nothing more than a pair of low-rise jeans and wedge mules to transform you into the fourth member of Destiny's Child.
Tube Tops
Image Credit : Pinterest
Tube tops were a wardrobe essential in the 2000s, visible everywhere from the red carpet to the beach. 
The versatility of this barely-there style made it easy to pair with boho-style maxi dresses, cargo pants, or skinny jeans.
Bandage Dresses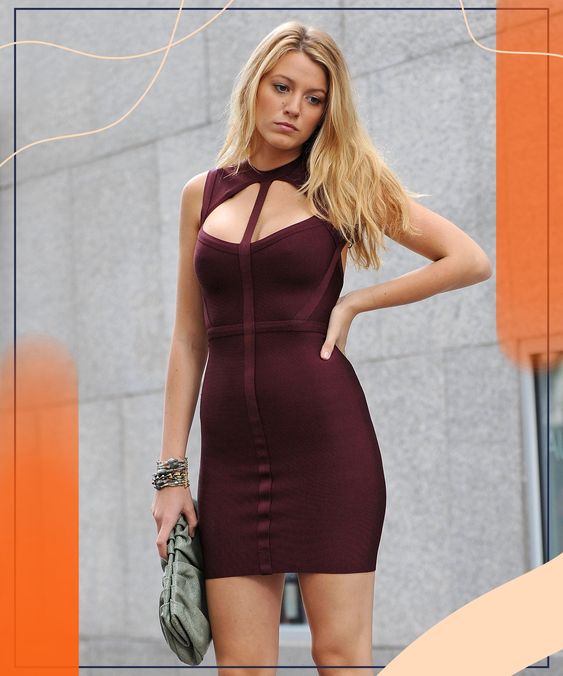 Image Credit : Pinterest
Few outfits epitomize "2000s fashion" more than a Herve Leger bandage dress.
This French fashion house, founded in 1985, saw everyone from Kim Kardashian to Lou Doillon donning one in the mid-'00s. 
The bandage dress was a sensation, gracing every red carpet and adorning the most iconic celebrities.
While Herve Leger may no longer be a dominant brand, the classic bandage dress silhouette remains a fashion favorite. 
As one of the most figure-hugging silhouettes of the 2000s, the bandage dress's sultry form became the top choice for celebrities such as Kim Kardashian, Kate Winslet, and Victoria Beckham.
Pirate-Inspired Hemlines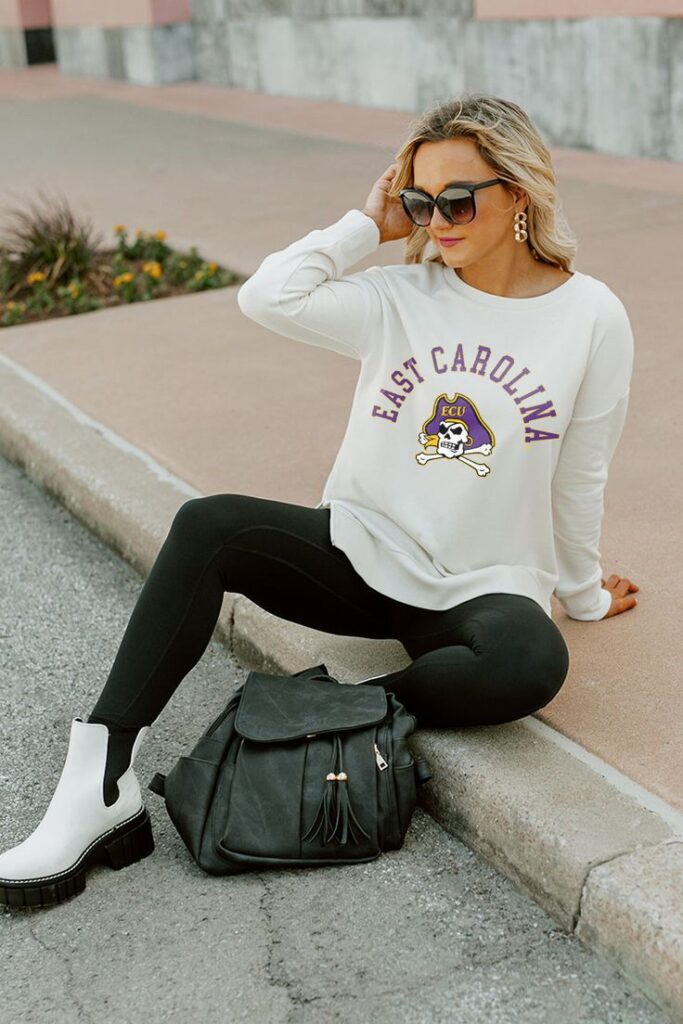 Image Credit : Pinterest
Handkerchief silhouettes represent another niche trend that blossomed in early 2000s fashion. 
While we've already discussed handkerchiefs as tops, it's worth examining their influence on hemlines. 
With "Pirates of the Caribbean" emerging as one of the greatest films of the 2000s, fashion enthusiasts drew inspiration from Captain Jack Sparrow and his crew.
Painted Jeans
Image Credit : Pinterest
Driven by the fashion trends of the 1990s, denim reigned supreme in 2000s fashion.
However, not everyone wanted to sport neon skinny jeans, leading to the rise of more subtle alternatives like painted jeans. 
Painted jeans became one of the most popular and unforgettable outfits of the 2000s, featuring stars, butterflies, flowers, lines, or squares.
Baker Boy Caps
Image Credit : Pinterest
Trucker caps weren't the only headwear dominating 2000s fashion. Knitted beanie caps, when styled with a sweeping side fringe, became equally iconic for autumn and winter. 
Popularized by 2000s punk stars and hip-hop celebrities like Rihanna, slouchy beanies evolved into a hipster staple.
Oversized 'It' Bags
Image Credit : Pinterest
2000s fashion played a pivotal role in the rise of 'It' bags, such as Chloe's Paddington, during the emergence of influencer culture. 
In 2004, Chloe's creative director, Phoebe Philo, introduced a millennial classic, the weighty top-handle Paddington bag. 
Recognizable for its logo padlock, it achieved cult status almost instantly, with all 8,000 pieces created selling out before they even hit stores. 
Chloe's Paddington graced the arms of A-list celebrities, from Nicky Hilton to Michelle Trachtenberg.
Conclusion
Expanding on the oversized bag trend, which could seemingly hold everything, Balenciaga's city bag became another unforgettable 'It' bag of the 2000s. 
While the Olsen twins may have moved on to Hermes bags, they played a significant role in making the Balenciaga City bag one of the hottest trends of the 2000s.