In today's digital age, an online presence is crucial for any business. With the ever-increasing number of eCommerce websites, it's essential to have shopping cart software that can streamline the buying process and provide a seamless experience to the customers.
Shopping cart platforms are incredibly valuable to eCommerce businesses. Did you know that mobile providers lose up to 90.76% of all potential sales due to abandoned shopping carts, resulting in a loss of $4.6 trillion annually for e-commerce retailers worldwide?
Over time, shopping cart platforms have evolved from simple standalone plugins, apps, or scripts to comprehensive e-commerce systems with various capabilities and features. They now include back-end analytics tools, design tools, front-end graphics or dashboards for real-time analytics visualization, tighter integration with partner banks and financial institutions, marketing tools, sales strategy tools, higher SSL security, shipping tools, and many other modern tools for high-volume shopping.
With numerous platforms available in the market, it can be challenging to choose the best online shopping cart that suits your needs. This article provides a guide to the top 10 online shopping carts to consider in 2023.
Top 10 Shopping Cart Software In 2023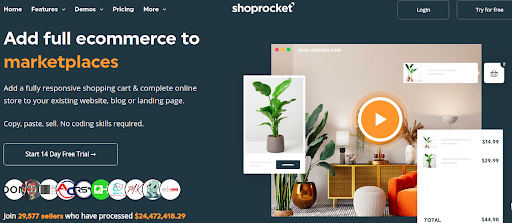 Shoprocket is a cloud-based eCommerce platform that helps you in adding ecommerce to your website without the need for coding knowledge. With its user-friendly interface and customizable templates, you can easily set up your online store and start selling products within minutes. Shoprocket offers multiple payment gateway options. It also provides a variety of features such as order management, payment processing, and inventory management, making it the best choice for small to medium-sized businesses.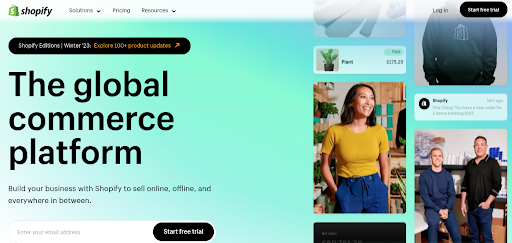 Shopify is another popular eCommerce platform that enables users to create an online store to sell products and services. Its features include automatic SEO generation, multiple shipping options, and cross-border selling capabilities. Shopify provides a web-based website builder with over 100 professional themes for customization, and hosting can be done with your own unique domain name. It supports mobile commerce and has advanced shopping cart features such as payment gateways, automatic carrier shipping rate calculations, taxes, and dropshipping.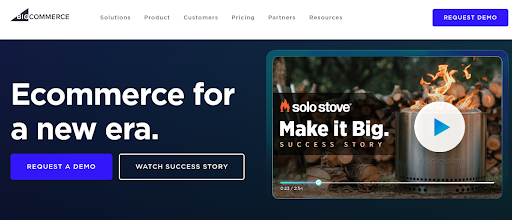 BigCommerce is a user-friendly shopping cart software that enables businesses to create an online store with customizable templates, multiple selling tools, and real-time shipping quotes. It offers a drag-and-drop page builder tool, content management system, and Google AMP for mobile-optimized content. With over 175 features, BigCommerce also provides customer segmentation, integration with online services, SEO management, and selling customization options for dropshipping and warehousing. In addition, it provides inventory management, scheduling delivery, and event dates, along with promotions, discounts, a return merchandise authorization system, and multi-currency support.
Magento is a free and open-source online shopping cart software that offers customizable website design options, personalized emails, SEO integration, and the ability to track conversion rates. Its open-source code makes it easy to integrate with your current website without any coding experience. Nearly a quarter million merchants, including Nike, Cisco Systems, and Ford, use Magento's platform. The software supports major payment gateways and can be customized to your individual store's needs.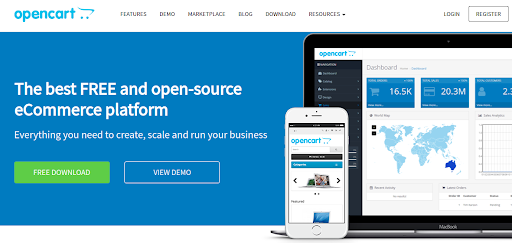 OpenCart is a free, open-source shopping cart solution that provides a user-friendly online store. It offers customized templates with a wide range of Google web fonts to choose from and automatically creates headings, titles, meta tags, short descriptions, and long descriptions. The platform offers more than 20 payment gateways and eight shipping methods, enabling users to accept international and localized orders from anywhere in the world. Additionally, OpenCart allows the creation of product ratings and review pages and has unlimited categories, manufacturers, and products to add to the e-commerce store.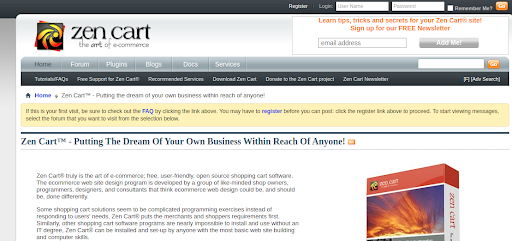 Zen Cart is a self-hosted shopping cart solution that offers complete control over website creation and maintenance. It provides multiple warehouse management and the ability to set up taxes for each shipping option. Zen Cart offers several features, including customizable templates, SEO integrations, and customer notifications. The software allows you to choose your hosting service company, unlike other shopping carts, which are hosted solutions.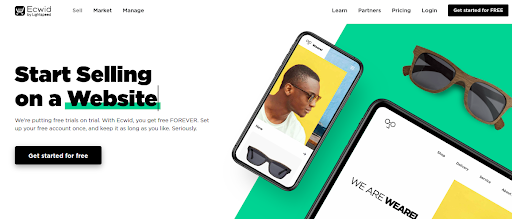 Ecwid is a user-friendly shopping cart software that offers automatic language detection and personalized customization. It features inventory tracking, digital goods sales, and multiple payment and shipping options. It also includes automatic updates, customer address books, and a smart shipping calculator for efficient shipping. Its user-friendly interface makes it easy to manage product inventory and customer orders. It offers a free plan for small businesses and three tiers for scaling up with more flexibility and capabilities.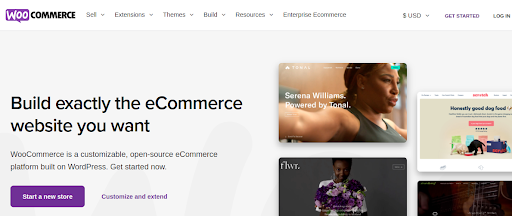 WooCommerce is a popular shopping cart software solution that can transform WordPress sites into e-commerce stores within minutes. With over 100,000 extensions available, it offers various features like free shipping, real-time reports, and integration with different platforms like eBay and Amazon. Its features also include inventory management, geo-location-enabled taxes, and SEO to rank your site in search engines. WooCommerce provides dedicated support and web hosting services, making it an ideal choice for businesses of all sizes.
PrestaShop is a flexible shopping cart software with over 240,000 customizable themes, access to various payment gateways, and shipping options. It offers features like mobile commerce, custom modules, and analytics to enhance sales and customer behavior tracking. PrestaShop allows users to configure tax rules and offers seamless payment and checkout experiences for customers. It also enables much flexibility in fulfilling customer orders.

Volusion is an ideal choice for businesses that want to customize their online stores to their unique preferences. The software provides access to over 350 templates that can be easily customized without HTML or CSS coding knowledge. Volusion offers mobile versions of the website, 160 payment gateways, and a customizable design for online stores. Its features include abandoned cart reports, email marketing tools, and built-in SEO tools to boost search engine rankings. Volusion also offers 24/7 support, dedicated customer support, secure hosting, and social media sharing and integration.
The Bottom Line
Choosing the right shopping cart software is essential to provide a seamless buying experience for customers and streamline your online store's operation. If you are wondering how to add ecommerce to your website, the top 10 shopping cart software mentioned in the article can help you.
However, not all software can cater to the needs of every business owner. So, consider the features, customization options, and pricing plans to find the best shopping cart software to add ecommerce to your website and start boosting your online sales.