Haute couture, the pinnacle of high fashion, boasts a storied history of enduring significance. 
Pronounced as [oht koo-toor] or with the French flair as [oht koo-tyr], haute couture remains at the epicenter of luxury design, symbolizing an unparalleled level of prestige and artistry.
Renowned for its breathtaking couture pieces crafted with originality, designers like Christian Dior, Chanel, Charles Frederick Worth, Maurizio Galante, and Frank Sorbier stand atop the exclusive haute couture hierarchy.
Defining Haute Couture
Rooted in the world of Parisian elegance, 'Haute Couture' translates from French to English as 'high sewing.' Holding the prestigious title of artisanal craftsmanship in the fashion universe, 'high sewing' represents the epitome of 'made-to-measure' creations.
Only the most exceptional designs, painstakingly handcrafted from the world's most opulent fabrics, earn the revered distinction of haute couture. 
Designers employ meticulous embroidery techniques, intricate handwork, and tambour beading to breathe life into their enchanting visions.
While haute couture traditionally graces the realm of fashion, it also casts a prominent influence on upper-class interior design. 
From opulent window treatments to sumptuous wall coverings, furnishings, and delicate embellishments, interior designers of the elite draw inspiration from haute couture labels like Chanel to elevate high-class home decor.
Haute Couture in the World of Fashion
The term 'haute couture' first emerged in 19th-century France during the Industrial Revolution, describing a novel style of meticulously crafted garments tailored exclusively for royalty.
Over the years, haute couture has evolved to encompass a broader spectrum of fashion, incorporating the highest echelons of quality and contemporary design through a unique creative process.
In 1868, the 'Fédération de la Haute Couture et de la Mode (FHCM) was established in Paris to uphold and safeguard the exacting standards of fashion craftsmanship.
With stringent criteria governing the art of couture, FHCM bestows official recognition of haute couture design upon a select few listed as FHCM members on its official website.
Each year, Paris Haute Couture Week, originating from the world's fashion epicenter, ensures the enduring triumph of haute couture as the zenith of the fashion industry.
Haute couture styles embody the zenith of charming design, couture craftsmanship, and fashion innovation, yielding the world's most exquisite, enigmatic, and costly clothing.
Guided by the legacy of rare inspiration and ingenuity found in classic Parisian attire, haute couture designers, also known as couturiers, continually expand the horizons of high fashion.
In today's landscape, a couturier's distinctive style and expert craftsmanship serve as the defining criteria for earning the title.
Led by both traditional and modern haute couture design houses like Schiaparelli Haute Couture, Adeline Andre, and Frank Sorbier's avant-garde creations in the 2020s, the haute couture scene sets the creative bar unwaveringly high, pushing the boundaries of fashion innovation.
The Foremost Haute Couture Houses in 2023
Classic haute couture legends such as Dior and Chanel have maintained their reputation for exceptional style and elegance, standing the test of time as the ultimate haute couture designers. 
These iconic couturiers revolutionized the world of fashion by creating new silhouettes that pushed the boundaries of conventional fashion norms.
Haute couture has served as a wellspring of inspiration for generations of fashion designers, remaining the epitome of craftsmanship in the fashion realm. 
Today, modern haute couture brands like Alexander McQueen and Jean Paul Gaultier infuse cultural elements into their creations, crafting unprecedented works of art.
The epicenter of haute couture resides in Paris, home to an abundance of haute couture Maisons. French labels such as Dior, Gaultier, and Givenchy craft singular creations for the world's most prominent and glamorous individuals.
Now, let's delve into the top ten haute couture houses of 2023:
DIOR (France):
Christian Dior, the subject of numerous fashion tomes, stands as the world's most prestigious haute-couture house. 
Under the leadership of CEO Pietro Beccari, this French haute couture house epitomizes a rare stylistic vision, crafting timeless garments that exude elegance, structure, and femininity. 
Dior creations adorn film stars, heads of state, royals, and celebrities alike.
CHANEL (France):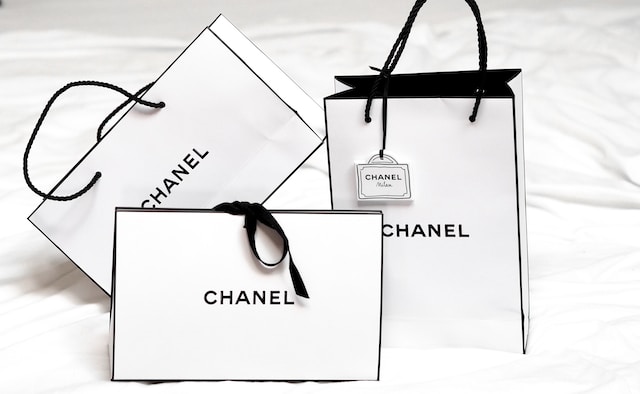 Founded by Gabrielle Bonheur Chanel, known as "Coco," Chanel is a globally recognized haute-couture maison. 
Coco's modern approach to practical design and stylistic simplicity made her an influential figure in 20th-century fashion, dressing icons like Jackie Kennedy and Princess Diana.
SCHIAPARELLI (France):
Elsa Schiaparelli, hailing from an Italian aristocratic family of great cultural prominence, is often celebrated as Coco Chanel's greatest rival. 
Inspired by Salvador Dalí and Jean Cocteau, Schiaparelli's unconventional couture pieces are eccentric and unmatched celebrations of wearable surrealism.
JEAN PAUL GAULTIER (France):
Born in Val-de-Marne, France, in 1952, Jean-Paul Gaultier's couture pieces and unique creations, such as Madonna's famous conical bras for the 1990 Blond Ambition tour, exude a sensual, irreverent style that challenges traditional notions of femininity and reshapes gender roles.
GIVENCHY (France):
Founded in 1952 by Hubert de Givenchy and Jaani Robert Duffy, Givenchy is a Parisian haute couture Maison known for its instant recognition and admiration.
ALEXANDER MCQUEEN (United Kingdom):
Established by Lee Alexander McQueen in 1992, this British haute couture house has produced some of the world's most acclaimed collections. 
Alexander McQueen's designs showcase the designer's distinctive stylistic vision, enduring craftsmanship, and extravagant approach to clothing design.
VALENTINO (Italy):
Valentino, an haute couture house of Italian heritage, is renowned for designing iconic wedding dresses for luminaries such as Elizabeth Taylor, Jennifer Lopez, Anne Hathaway, and Julia Roberts. 
In the modern era, it continues to be adored by celebrities including Meghan Markle, Gwyneth Paltrow, Cate Blanchett, Penelope Cruz, and Keira Knightley.
FENDI (Italy):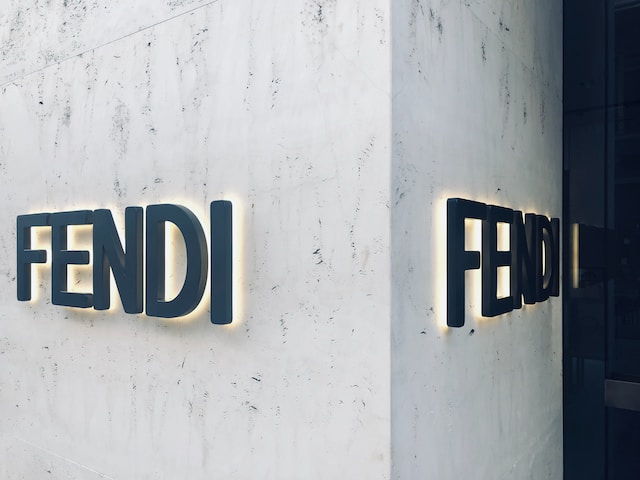 Established by Adele and Edoardo Fendi in Rome in 1925, the House of Fendi is a renowned haute couture house known for its rare elegance, craftsmanship, innovation, and style. 
It is currently owned by the Parisian fashion conglomerate LVMH.
ADELINE ANDRE (France):
Adeline Andre, a French fashion designer taught by Surrealist painter Salvador Dali, draws inspiration from her mentor's work. 
Her designs stand out with slender shapes, svelte shoulders, and fluid materials such as silk crepes, wool satins, and fine cashmere fabrics.
FRANCK SORBIER (France):
Franck Sorbier is a contemporary French haute couture designer. 
The label's collections impress with clean cuts, excellent craftsmanship, prints, embroideries, hand-painted fabrics, ornamental diversions, and refined details, emphasizing the many beautiful facets of a woman.
These ten haute couture houses continue to redefine the world of fashion in 2023, each with its distinctive style, craftsmanship, and innovation, shaping the landscape of high fashion and pushing its creative boundaries.
The Price of Haute Couture: A Glimpse into Luxury
Haute couture dresses often command staggering price tags, reaching millions of dollars. 
A notable example is Christian Dior's two-million-dollar form-fitting chartreuse column gown, famously donned by Nicole Kidman at the 1997 Oscars. 
These exorbitant costs are a reflection of the impeccable craftsmanship that goes into haute couture creations.
Haute couture designers meticulously craft one-of-a-kind garments using only the finest textiles, with a single piece sometimes requiring a dedicated team of 8-10 designers and nearly 700 hours to complete. 
The prices of coveted designs from exclusive haute couture designers span from a few thousand dollars to soaring well into the hundreds of thousands of dollars.
The complexity and intricacy of each design, the designer's esteemed history, and the choice of fabrics all contribute to the variability in haute couture prices.
Pret-a-Porter vs. Haute Couture
"Pret-a-porter," or ready-to-wear, offers a bridge to haute couture fashion without the heart-stopping price tags. 
Unlike haute couture, which is tailored for individuals, pret-a-porter lines feature machine and human-made combinations in standardized sizing, offering a more affordable alternative.
Blendings of haute couture designs and pret-a-porter lines from fashion houses like Valentino, Versace, and Fendi Couture often grace red carpets, political events, and grand occasions.
This transformation, driven by 20th-century designers such as Emanuel Ungaro, Alexis Mabille, Alexandre Vauthier, Julien Fournie, Giambattista Valli, and Antonio Grimaldi, expanded from unique evening garments to encompass an array of products, including shoes, accessories, and perfumes.
Who Adorns Haute Couture?
Haute couture pieces are made to order, tailored to the specific client's measurements and preferences. 
Given the prohibitive costs associated with genuine haute couture, the most common clientele includes celebrities and royalty.
Celebrities like Zendaya (Valentino), Kylie Jenner (Balmain), Rihanna (Giambattista Valli), Yara Shahidi (Chanel), and Kim Kardashian (Thierry Mugler) are frequently spotted in haute couture creations. 
The unparalleled beauty and uniqueness of haute couture clothing make it a premier choice for wedding attire and other formal events.
Similarly, individuals working in industries where formal attire is a necessity often opt for haute couture designs from renowned designers like Armani and Stephane Rolland.
In Conclusion
It's important to note that not every brand bearing the word "couture" in its name is a haute couture house. 
However, thanks to movies and books chronicling the journeys of iconic fashion houses like Chanel, Dior, McQueen, and Schiaparelli, there is a growing understanding of what haute couture truly represents. 
It embodies the zenith of fashion craftsmanship, creating unparalleled masterpieces that transcend the boundaries of style and artistry.