Costume expenses alone are expected to reach $4.1 billion, marking a nearly billion-dollar increase compared to pre-pandemic levels. 
While classic choices like witches and vampires remain popular among adults, this year's trends reflect the pulse of pop culture. 
Spirit Halloween, the largest Halloween chain in the U.S., identifies Barbie as a standout choice, with options ranging from Western Barbie to Skating Barbie and Skating Ken. 
The costume lineup also features iconic characters like Wednesday Addams and Teenage Mutant Ninja Turtles, capturing the spirit of the season.
If you want to get your Halloween costumes now, you should hurry up. If you are among the customers, who are last-minute shoppers then you need to go through this guide. 
Taylor Swift's "Reputation" Outfit From Her Eras Tour
Image Credit: Pinterest
Embrace Taylor Swift's iconic "Reputation" era with a standout outfit inspired by her Eras Tour. 
Recreating this distinctive look involves securing a one-legged, one-armed tight black jumpsuit, or for a crafty touch, modifying an ordinary jumpsuit by cutting off one leg and arm. 
Elevate the ensemble by incorporating bedazzled red snakes, either purchased or crafted, and strategically layer them across your body. 
This ensemble pays homage to Taylor Swift's memorable tour outfits, making it an instantly recognizable and stylish costume choice.
Barbie and Ken From "Barbie"
Image Credit: Pinterest
This Halloween, dive into the fantastical world of "Barbie" with a captivating couple's costume inspired by the "real world" by Barbie and Ken's cowboy-themed outfits. 
Recreate their instantly recognizable looks with flair and fun, bringing the iconic characters to life in a way that's sure to turn heads at any Halloween celebration.
Joe From "You"
Image Credit: Pinterest
Embrace the enigmatic world of Joe Goldberg from Netflix's "You" with an easily recognizable costume. 
Whether channeling his professor era from season four or another iconic look, a tweed jacket, an old book, and his signature baseball cap are all you need to capture Joe's elusive presence. 
Stand out at Halloween gatherings with this effortlessly intriguing costume.
Wednesday and Enid From "Wednesday"
Image Credit: Pinterest
Embrace the duality of Wednesday and Enid for a captivating Halloween costume. For Wednesday, adopt her signature braids and an all-black look. 
For Enid, showcase sparkly makeup and nail polish. 
Their school uniforms offer an easy option but feel free to add your own twist to these iconic characters, ensuring Wednesday stays true to black while Enid explores a spectrum of colors.
Queen Charlotte From "Queen Charlotte"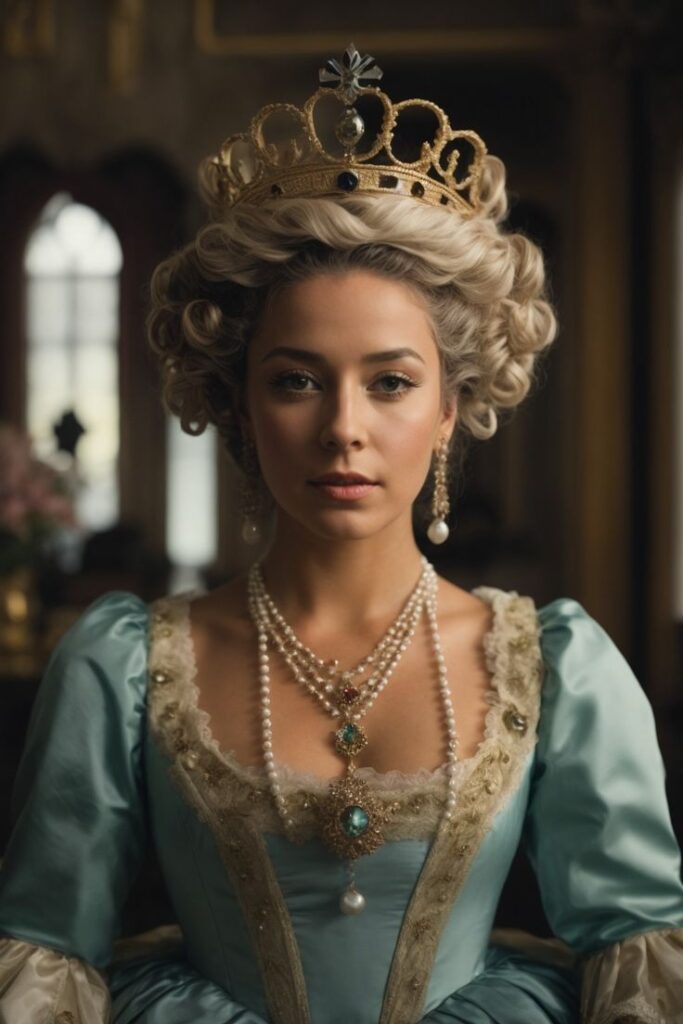 Image Credit: Pinterest
Transform into regal elegance with a Queen Charlotte costume. 
While it may involve some effort to create or acquire a Regency-era ballgown, the result will be worth it. 
Find a flowing, royal gown to become a queen and consider going with a young Queen Charlotte's hairstyles or choose beautiful crowns. 
A small Pomeranian companion can hint at your royal status.
Rihanna at the Super Bowl Halftime Show
Image Credit: Pinterest
Capture the historic moment of Rihanna's Super Bowl halftime show with a show-stopping costume. 
To embody her unexpected revelation during the event, gather red cargo pants, matching shoes, and a bold red bomber jacket. 
While this ensemble won't guarantee Rihanna's charisma, it promises to radiate the energy and drama of that groundbreaking performance.
Elvis and Priscilla Presley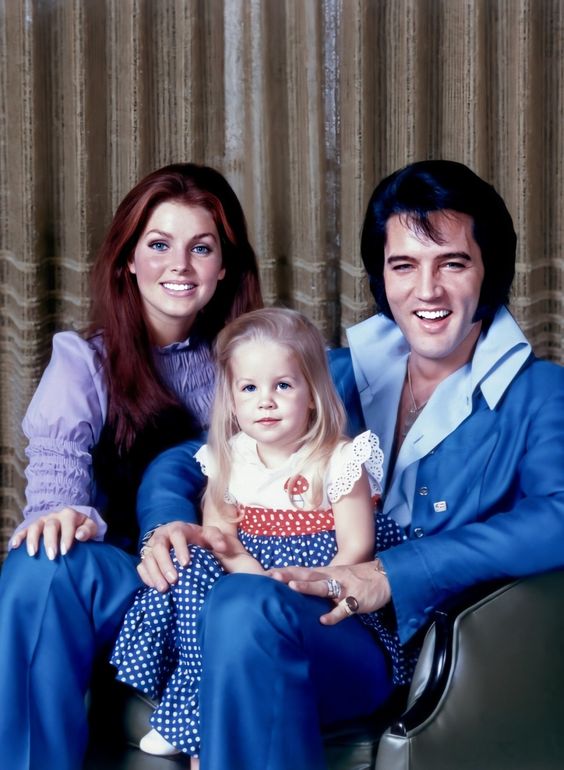 Image Credit: Pinterest
Celebrate the timeless love story of Elvis and Priscilla Presley with a Halloween costume that exudes '60s glamor. 
For Priscilla, embrace her elevated '60s style with a chic hairdo, a retro short wedding dress, or any semi-formal '60s-inspired outfit. 
Elvis's signature look can be achieved with a bedazzled bell-bottom jumpsuit, a flashy suit jacket, or a leather jacket paired with black pants and shades. 
Channel the King's charisma with coiffed, slicked-back locks using grease and hairspray.
J. Robert Oppenheimer From "Oppenheimer"
Image Credit: Pinterest
Step into the shoes of the "father of the atomic bomb," J. Robert Oppenheimer, portrayed by Cillian Murphy in Christopher Nolan's biopic. 
Capture Oppenheimer's essence with a fedora, go with a brown one and a vintage, professorial suit, but don't forget about a trench coat. 
Turn this costume into a joint effort by including Albert Einstein—simply find a flowing white wig to keep your Einstein-style – for an easy yet fun transformation. 
Embrace the historical intrigue of these iconic figures at your Halloween gathering.
Carmy From "The Bear"
Image Credit: Pinterest
Channel the culinary vibes of Carmy from "The Bear" with an effortlessly recognizable costume. 
Carmy (Jeremy Allen White) usually prefers a white T-shirt with black dress pants and a belt but never forgets a dark blue chef's apron. 
Embrace his distinctive tattoos using eyeliner, paint pens, or temporary tattoo options. 
Bring the world of "The Bear" to life with this easy-to-assemble costume, and feel free to shout "yes, chef" whenever the mood strikes.
Ted Lasso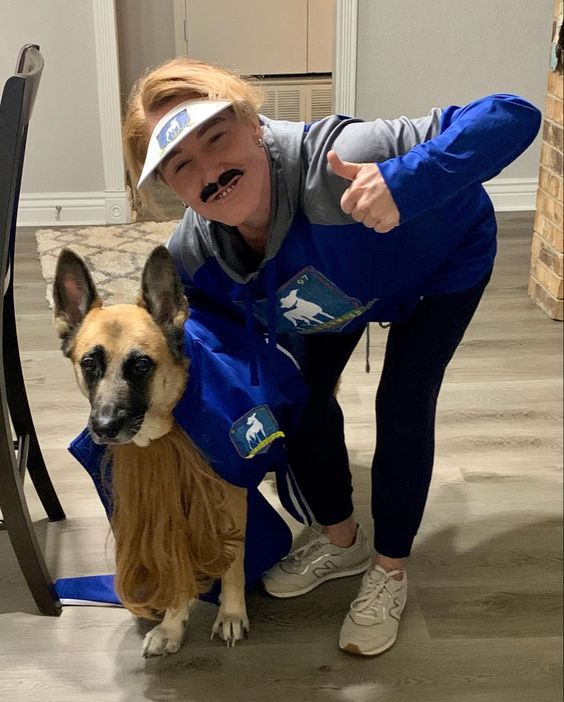 Image Credit: Pinterest
For a low-effort yet iconic Halloween costume, embody Jason Sudeikis's Ted Lasso. 
Recreate his trademark mustache with a purchased or drawn-on version. 
Capture his recognizable look with a simple dark blue jacket adorned with red stripes. 
Alternatively, opt for a polo shirt or black jacket. 
Complete the ensemble with a soccer ball, aviator sunglasses, and a whistle, effortlessly bringing the beloved character to any Halloween gathering.
Cocaine Bear From "Cocaine Bear"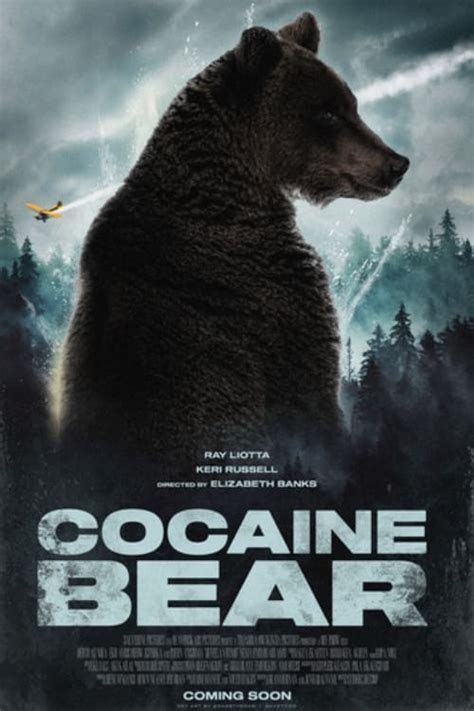 Image Credit: Pinterest
Step into the wild world of "Cocaine Bear" with a costume that captures the unruly spirit of this movie. 
A simple Cocaine Bear outfit could involve an all-brown ensemble, perhaps including a fur coat, paired with bear ears. 
For a more immersive transformation, consider opting for a bear mask or a full-body bear suit. 
Add a touch of flour strategically to complete the look, embodying the essence of this intriguing character.
Billy the Puppet From the Saw Movies
Image Credit: Pinterest
Strike the perfect balance between scary and simple with a Billy the Puppet costume from the Saw movies. 
Use white face paint and lipstick to recreate the distinctive red circles on the cheeks. 
For a creative touch, consider making your own mask and adding a tricycle to enhance the spooky vibe.
Maverick From "Top Gun: Maverick"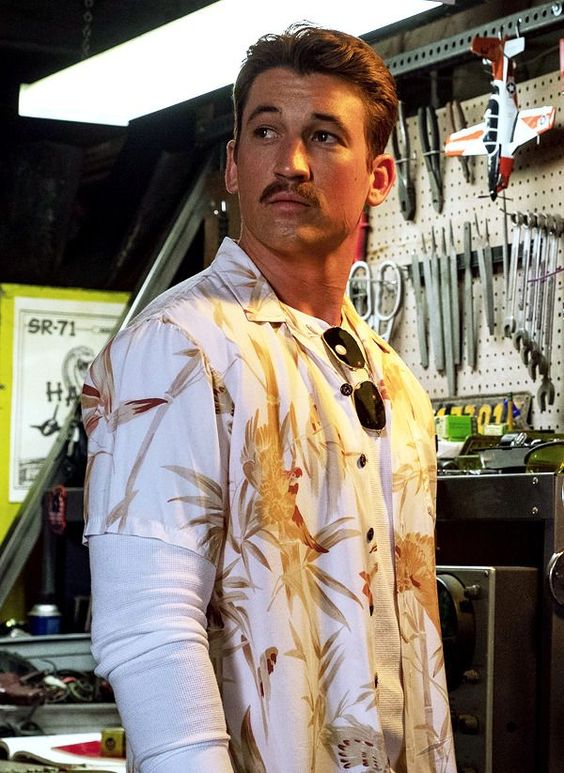 Image Credit: Pinterest
Take flight with a Maverick costume inspired by "Top Gun: Maverick." 
Acquire a green bodysuit or assemble one with green pants, a green jacket, and patches. 
Top it off with a helmet and don't forget the shades to capture the essence of this iconic character.
Adonis Creed From "Creed"
Image Credit: Pinterest
Become Adonis Creed without the need for an intense training routine. 
Sport flag-printed shorts, white boxing gloves, and a robe for an instantly recognizable look. 
Step into the boxing ring of Halloween with this effortlessly cool costume.
Portia From "The White Lotus"
Image Credit: Pinterest
Stand out at Halloween gatherings with Portia's distinctive look from "The White Lotus" season two. 
Recreate her memorable ensemble featuring a colorful, striped cutout-sleeve sweater, a zebra print bikini, and white shorts. 
Grab a champagne glass, perfect your best freaked-out expression, and you're ready to embody the quirky charm of Portia.
Beyoncé's Bee Costume From the "Renaissance" Tour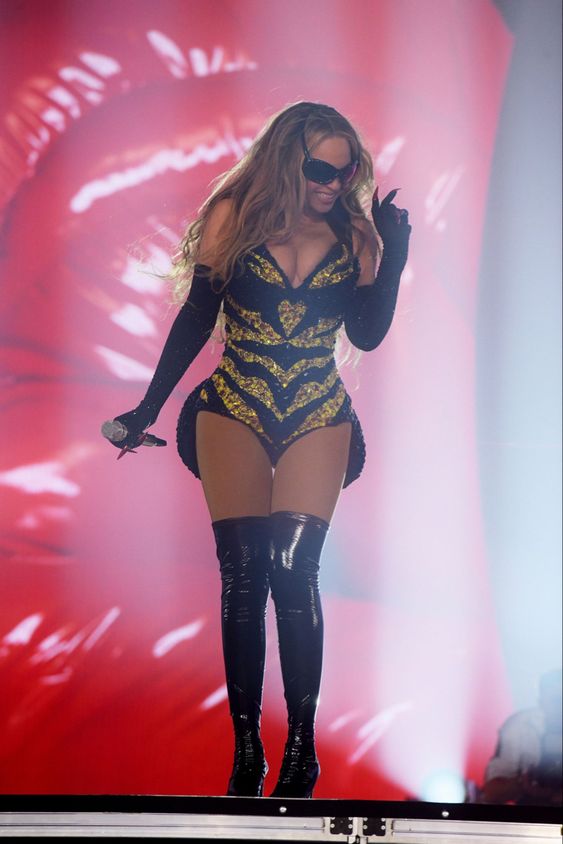 Image Credit: Pinterest
Channel Beyoncé's unique style with her custom bee costume from the "Renaissance" tour. 
Achieve the look with a black and yellow jumpsuit, over-the-knee boots, and an antennae-like headpiece. 
Capture the essence of Queen Bey's stage presence and make a buzz-worthy statement at any Halloween celebration.
Ariel From "The Little Mermaid"
Image Credit: Pinterest
Dazzle as Halle Bailey's Ariel from Disney's live-action "The Little Mermaid." 
Opt for a tight, shimmery green skirt paired with a purple bikini top. 
Embrace the "mermaidcore" aesthetic with additional sea-inspired elements to transform into the enchanting underwater princess.
Daisy and Billy From "Daisy Jones & The Six"
Image Credit: Pinterest
Step into the 1970s rock star scene with a "Daisy Jones & The Six"-inspired costume. 
For Daisy, choose a white lacy crop top and jeans or a flowing, sheer coverup over short shorts and a tight top. 
For Billy, go for a button-down and black jeans, and don't forget your acoustic guitar. Embody the free-spirited essence of the '70s rock era.
Kendall Roy From "Succession"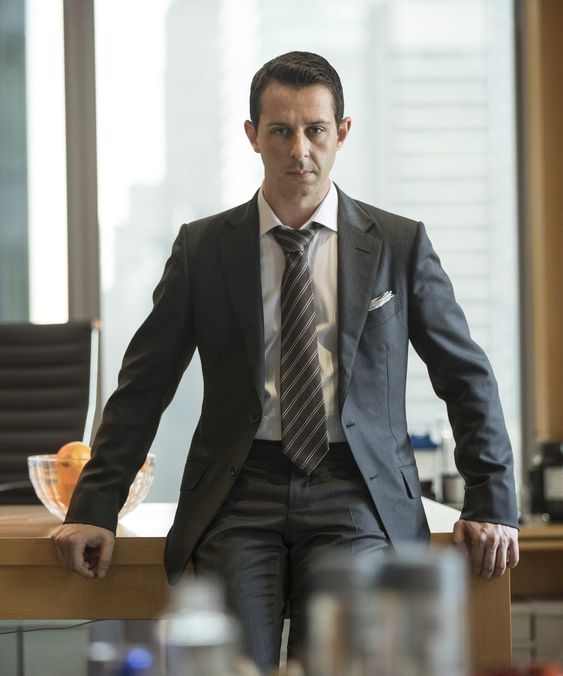 Image Credit: Pinterest
Keep the legacy of Kendall Roy alive with a "Succession"-inspired costume. 
Opt for the fanciest suit and dress shoes available, adding Kendall's signature black sunglasses and gray trench coat for a recognizable touch. 
Don't forget to wear a thoroughly miserable expression to capture Kendall's distinctive demeanor.
M3GAN From "M3GAN"
Image Credit: Pinterest
Bring a TikTok dance to your Halloween celebration with the M3GAN costume. 
Gather ballet flats, a blonde wig, white tights, and a long-sleeved striped shirt worn under a beige dress to become a titular doll from "M3GAN."
Complete the look with M3GAN's signature large striped bow and showcase those dance moves.
Kendall Jenner and Bad Bunny
Image Credit: Pinterest
Capture the dynamic duo of Kendall Jenner and Bad Bunny for a trendy Halloween costume. 
For Bad Bunny, assemble black sunglasses, a large cross pendant, a brown jacket, brown pants, and tan suede boots. 
For Jenner, opt for an all-black bathing suit covered by a short, sheer romper or dress to replicate their post-Met Gala outfits.
The Antler Queen From "Yellowjackets"
Image Credit: Pinterest
Embrace the eerie side of Halloween with the mysterious Antler Queen costume from "Yellowjackets." 
Create a genuinely creepy look with a mesh veil, a face covering, a white cloak, and the distinctive antler headpiece. 
Stand out as the enigmatic Antler Queen and add an element of mystery to the festivities.
Kylie Jenner at Paris Haute Couture Week
Image Credit: Pinterest
Step into the spotlight with a Halloween costume inspired by Kylie Jenner's bold fashion statement at Paris Haute Couture Week. 
Recreate her distinctive look by embracing a gigantic lion's head—a truly unique and creative choice. 
Bring the outfit to life with a lion plushie, a sleeveless black dress, and a sleek high ponytail. 
Channel Kylie's fearless style and make a statement at any Halloween gathering with this unforgettable ensemble. 
Unleash your inner fashion icon and capture the essence of Parisian haute couture extravagance.
Raquel Leviss and Tom Sandoval From "Vanderpump Rules"
Image Credit: Pinterest
Embark on the drama-filled journey of "Vanderpump Rules" with a costume inspired by Raquel Leviss and Tom Sandoval. 
Recreate Sandoval's iconic look with a white fedora, a black shirt, and a touch of white nail polish. 
Consider adding his signature mustache for extra authenticity. 
For Leviss, channel her style with chunky sweaters, short skirts, and knee-high boots. Complete the transformation with a cropped brunette wig. 
Ariana Madix, another key player in the drama, offers a solo costume option, and Halloween provides the perfect opportunity to rock her revenge dress. 
Dive into the glitzy world of reality TV with these unforgettable "Vanderpump Rules" characters.