Formerly in the camp of those who perceived face mists merely as refreshing, my perspective has undergone a transformation.  
These often overlooked wonders not only provide hydration but also boast numerous additional benefits contingent on the ingredients incorporated into their formulation. 
Conveniently packaged in portable spray bottles, these face mists seamlessly fit into your bag and serve as an instant pick-me-up at any given moment.  
They might just be the secret to achieving perpetually radiant skin!
A continuous hydration boost around the clock!
So, What Constitutes a Face Mist?
For those unfamiliar with face mists, they are fluid skincare products designed to impart hydration to the skin. 
Comparable to toners, these formulas typically feature soothing and hydrating ingredients, with some even delivering oil-control, pore-minimizing, and brightening advantages!
Face mists, presented in a spray format, stand as versatile, multitasking skincare solutions, tailored to suit every skin type. 
This singular product seamlessly integrates into any point of your skincare regimen and serves as a revitalizing addition to set and refresh your makeup. 
Enriched with nutrients and elements like hyaluronic acid, tea tree oil, Cica, vitamin C, niacinamide, these multipurpose facial mists not only balance the skin's pH levels but also moisturize, mattify, set makeup, and perform a myriad of other functions.
What Can A Face Mist Do For You?
A refreshing face mist can work wonders for your skin, whether it's feeling dull, dry, or simply in need of a quick pick-me-up. With just a few spritzes, you can transform your skin, leaving it looking dewy and revitalized in a matter of minutes!
Provides Instant Skin Refreshment
The moment you mist your face, a wave of coolness washes over your skin, imparting an immediate dewy radiance. 
Remarkably, it can be applied atop your makeup! Additionally, elevated skin temperatures can overly stimulate oil glands, resulting in oilier skin. 
This is precisely where the intervention of a face mist proves invaluable!
Ensures Day-long Hydration
Extended periods in air-conditioned environments can leave your face parched. 
Opting for a face mist enriched with hydrating components like hyaluronic acid or glycerin proves to be a gesture of kindness to your skin. 
Beyond the revitalization it offers, it effectively seals in moisture, leaving your skin appearing plumper.
Soothes Skin Irritation
For those prone to skin sensitivity, a face mist emerges as a soothing ally.
It aids in diminishing redness, calming irritation, and replenishing lost moisture. 
Additionally, if the mist contains active ingredients like niacinamide and tea tree oil, it can contribute to combating active acne.
Enhances Serum Absorption
A noteworthy tip for applying serum: administer it to damp skin rather than dry skin. 
Envision your skin as a sponge; a damp sponge readily absorbs water compared to a completely dry one. The same principle applies here! 
Mist your face before applying serum and amplify its benefits.
Tones, Brightens, and Revives Skin
Most facial mists boast a harmonious blend of natural skin-loving ingredients, minerals, and skin-balancing actives. 
These elements collectively aid in resetting your skin's pH levels, deep cleansing, minimizing pores, and brightening the complexion.
Consider swapping your toner for a face mist and reap multiplied benefits. It's a win-win situation!
Revives Makeup Freshness
After a lengthy day at the office, the prospect of heading out with friends is met with the realization that your makeup looks lackluster. 
The usual dilemma: wipe off your makeup and start afresh. 
Alternatively, a few spritzes of your trusty face mist can instantly rejuvenate your makeup, providing a coveted dewy glow without the need for a complete redo!
Face Mist for a Refreshing Skin Care Experience
Here are some standout face mists to consider for a refreshing skincare experience:
Evian Natural Mineral Water Facial Spray:
Image Credit: Pinterest
Known for its simplicity and purity, Evian's Natural Mineral Water Facial Spray provides a fine mist that hydrates and refreshes the skin.
It's a classic choice for a quick and revitalizing boost.
Mario Badescu Facial Spray with Aloe, Herbs, and Rosewater:
Image Credit: Pinterest
Infused with a blend of aloe, herbs, and rosewater, this facial spray from Mario Badescu soothes and rehydrates the skin.
It's a versatile option that can be used as a midday pick-me-up or to set makeup.
Caudalie Beauty Elixir:
Image Credit: Pinterest
The Caudalie Beauty Elixir is a cult-favorite mist that tones and tightens the skin.
Packed with grape extracts and essential oils, it provides a burst of radiance and a spa-like experience.
Tatcha Luminous Dewy Skin Mist:
Image Credit: Pinterest
For a luminous finish, Tatcha's Luminous Dewy Skin Mist is a go-to choice.
Infused with botanical oils and humectants, it imparts a dewy glow while keeping the skin hydrated.
Glossier Soothing Face Mist:
Image Credit: Pinterest
Glossier's Soothing Face Mist is designed to calm and nourish the skin.
With rosewater and aloe, it provides a gentle and refreshing mist, making it a great addition to your skincare routine.
Herbivore Botanicals Rose Hibiscus Hydrating Face Mist:
Image Credit: Pinterest
This face mist from Herbivore Botanicals features a delightful blend of rose and hibiscus, offering hydration and a subtle floral scent.
It's perfect for those moments when your skin needs a quick boost.
Laneige Water Bank Hydro Mist:
Image Credit: Pinterest
Laneige's Water Bank Hydro Mist is formulated with green mineral water and provides instant hydration.
It's lightweight and helps maintain the skin's moisture balance throughout the day.
Avene Thermal Spring Water: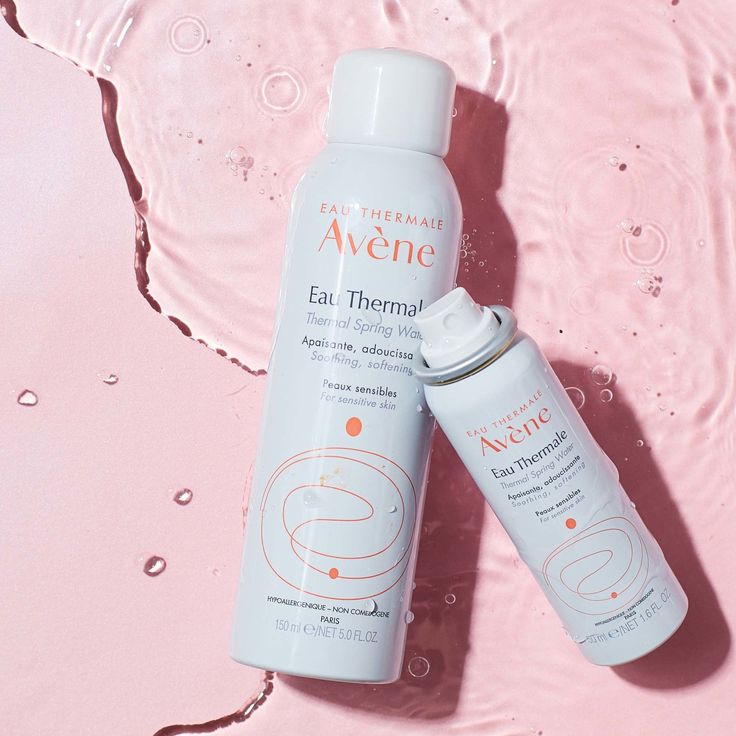 Image Credit: Pinterest
Avene's Thermal Spring Water is a soothing mist that comes directly from the Cévennes Mountains in France.
Known for its calming properties, it's suitable for sensitive skin and can be used to soothe irritation.
Conclusion 
Remember to choose a face mist that aligns with your skin's needs and preferences.
Whether you're looking for hydration, soothing effects, or a luminous finish, there's a face mist out there to elevate your skincare routine.