The world of beauty is witnessing a revolution with the rise of press-on nails, tinsel hair, and stylish claw clips. 
Gone are the days when nail designs were limited to simple French tips or floral patterns. 
Today, modern press-on nail technology is taking nail art to new heights.
With a plethora of options available, it can be overwhelming to choose the perfect press-on nails. 
Let's turn to the experts for guidance and unveil the top press-on nail kits for 2023.
Choosing the Best Press-On Nails: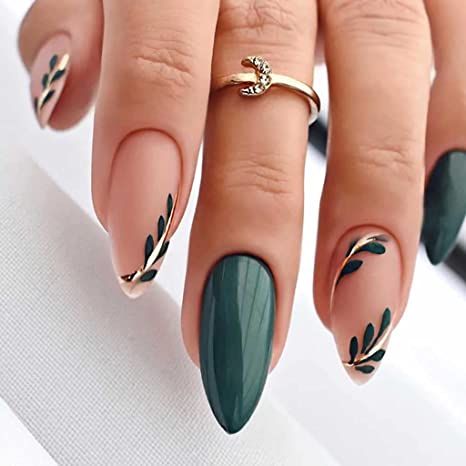 Image Credit: pinterest.com
Renowned Chanel nail artist and celebrity designer in Los Angeles, Betina Goldstein, recommends press-on nails made from acrylic. 
These hassle-free nails come in convenient kits complete with prep pads, alcohol wipes, and all the necessary accessories for easy application. 
If visiting a nail salon isn't your preference, press-on nails offer a fantastic alternative. 
What's more, the quality of nail glue has significantly improved in recent years, making modern press-on nails outlast even professional salon manicures. 
With various shapes, colors, widths, and thicknesses to experiment with, the following ten press-on nail kits offer a cost-effective alternative to salon gel manicures.
Top Press-On Nails for 2023:
KISS: (Best Press-on Nails Overall)
Image Credit: pinterest.com
Kiss press-on nail packs come in 24 or 28 nail sets and offer the quickest and most economical way to achieve salon-quality manicures.
Choose from various lengths, shapes, polish shades, and nail art options.
These high-quality press-on nails can be applied using adhesive tabs or glue and are known to last up to three weeks.
GLAMNETIC: (Best Custom Press-On Nails Kit)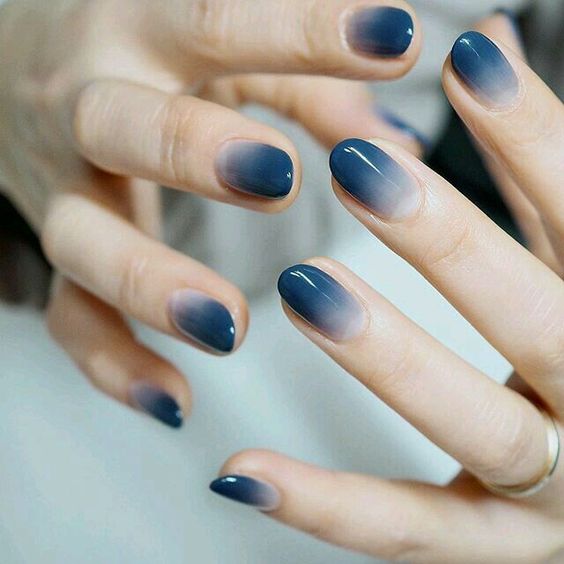 Image Credit: pinterest.com
Glamnetic's Press-On Nails empower you to create and apply unique nail art from the comfort of your home.
Known for magnetic false lashes, Glamnetic offers a range of trendy patterns, shapes, and sizes in their press-on nail sets.
Each set includes 24 faux nails in 12 sizes, along with essential tools like a cuticle stick, manicure stick, nail file, glue, and an alcohol pad for pre-application preparation.
OLIVE & JUNE: (Best Long-Lasting Press-On Nails)
Image Credit: pinterest.com
Elevate your press-on nail experience with Olive & June's Press-On System, a comprehensive kit in an adorable carry-on pouch.
The $54 kit includes a 42-count set of nails from Olive & June's dedicated collection.
For $80, upgrade to the press-on nail kit featuring four sets, offering new faux nail styles and a wider range of colors.
The kit provides all the tools you need for application and removal, including a nail clipper, file, buffer, cuticle pusher, nail strengthener, cuticle serum, and fast removal kit.
DASHING DIVA: (Best Short Press-On Nails)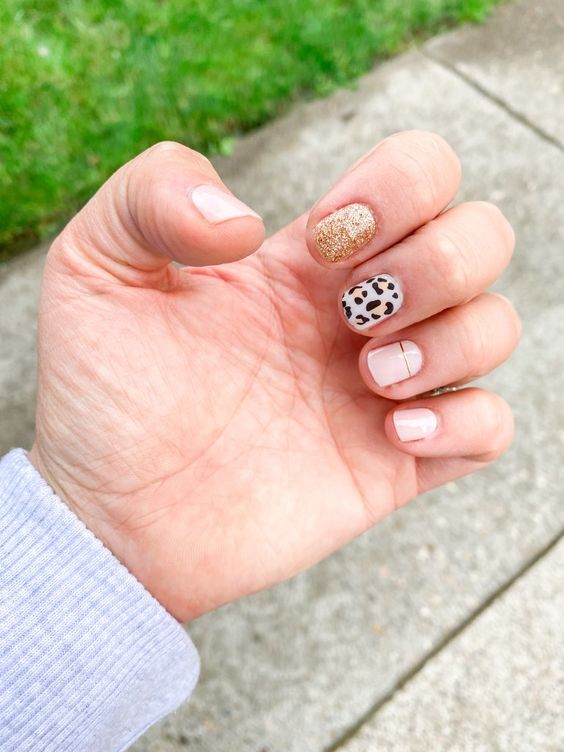 Image Credit: pinterest.com
Dashing Diva's Magic press-on nails are favored for their easy application and stunning styles.
No nail glue is required; simply peel off the adhesive cover, press the fake nail onto your natural nail (after prep), and you're ready to go.
Each kit includes 30 nails in 12 different sizes, ensuring a perfect fit for each finger.
Plus, there's an extra nail included for any manicure mishaps.
Dashing Diva offers a variety of colors, shapes, and patterns to choose from, making mixing and matching a breeze.
PAINTLAB: (Most Fun Press-On Nails Kit)
Image Credit: pinterest.com
French tips are timeless in the world of nail art, and PaintLab's French Tip press-on gel nail set brings a delightful twist to this classic style with cool-toned mint accents.
These press-on nails boast exceptional quality, making it challenging to distinguish between natural and false nails once applied.
The French nail kit includes gel polish, a glossy accent nail look, and a quick-dry, chip-free finish that can last up to two weeks.
Each set comprises 24 press-on nails, a dual-sided nail file and buffer, a wooden cuticle stick, nail glue, and adhesive tabs for effortless application.
NAILS OF LA: (Best Luxury Press-On Nails Kit)
Image Credit: pinterest.com
Nails of LA offers press-on kits and nail stickers designed with modern aesthetics and clean lines.
Highly recommended for short-nail enthusiasts, these kits were winners of LA's Best of Beauty Nails competition in 2021.
Each nail set includes 24 nails, a file/buffer duo, a cuticle stick, adhesive tabs, and nail glue for seamless application and extended wear.
The brand's oval-shaped blue nails and daring coffin nails in trendy color combinations are currently in vogue, making regular polish a thing of the past.
POPSOCKETS NAILS: (Best Graphic Press-On Nails)
Image Credit: pinterest.com
Elevate your overall look effortlessly by coordinating your nails with your outfit, makeup, and accessories.
PopSockets, known for its empowering and expressive phone accessories, introduces PopSockets Nails to complement its PopGrips.
Each set includes 30 nails, a nail file, a cuticle pusher, two alcohol prep pads, and the option to match with a PopGrip.
Save $8 when purchasing a matching PopSocket and PopGrip together in the same order.
MANIME: (Best Stick-On Gel Nails)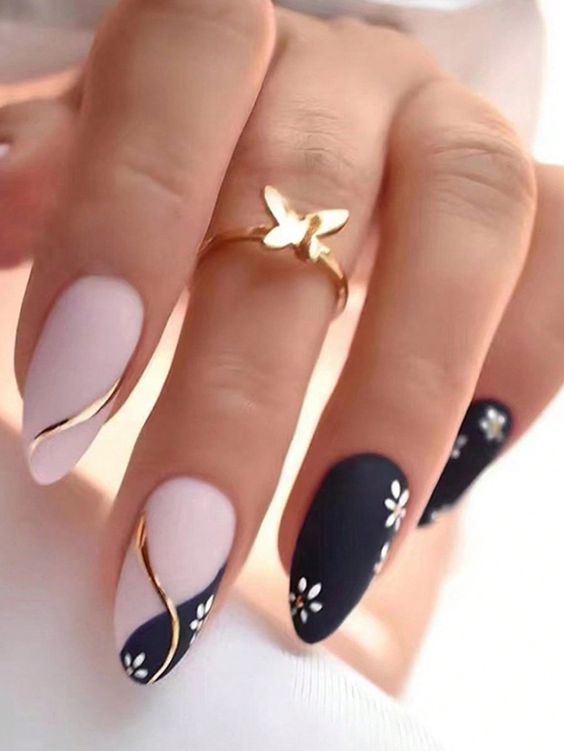 Image Credit: pinterest.com
ManiMe offers highly personalized options for those seeking perfectly fitted faux nails.
The process involves taking five photos of your hand and sending them to the brand, which uses special software, including 3D scans and blueprints, to create a custom press-on nail set tailored exclusively to your nails.
Choose from a range of colors and chic nail art options, and your custom gel stick-ons will arrive by mail.
These nails offer easy, no-glue-needed application and simple removal; they peel off after a few minutes of soaking in warm water.
ManiMe's glossy acrylic nails in neon pink and unique matte press-on designs set them apart.
IMPRESS MANICURE: (Best Matte Press-On Nails)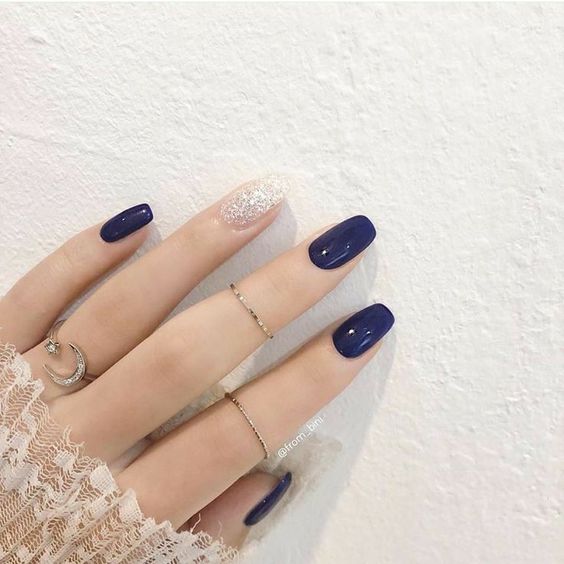 Image Credit: pinterest.com
If you're a fan of statement-making nails, Impress Manicure is the brand for you.
Impress press-on nail kits offer a wide range of solid colors, shades, finishes, styles, shapes, and lengths to cater to diverse preferences.
What sets this label apart is its inclusion of dramatic options, including long stiletto shapes and very long, unconventional square shapes.
Impress Manicure also provides faux-nail kits in small, medium, and large sizes, along with a custom size option
All nails are crafted using vegan gel polishes and are shipped in recyclable packaging that can be reused multiple times.
LUXXI NAILS: (Best Long Acrylic Press-On Nails)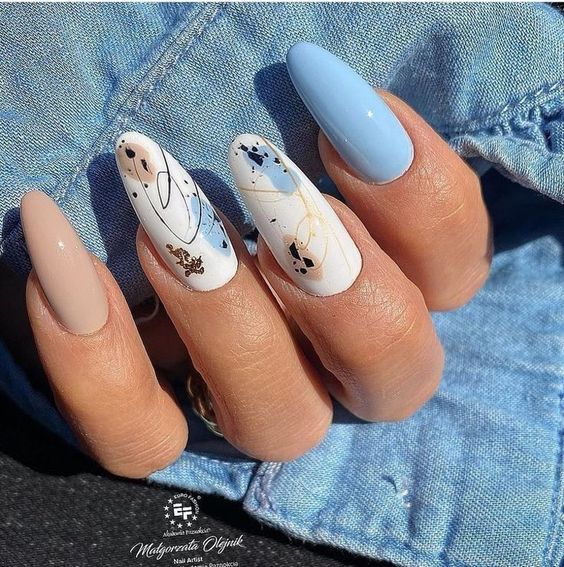 Image Credit: pinterest.com
Luxxi Nails is your go-to choice for achieving the fun and glamorous look of a professional nail salon, but in a quicker and more budget-friendly manner.
Luxxi offers a unique Bento Box that includes four sets of nails, cuticle oil, and a collection of charming rings, all for $59.
While Luxxi Nails boasts a wide array of styles, it's worth noting that some of the nude/clear nails may make the glue visible beneath the nail in a somewhat untidy manner.
Conclusion
When it comes to choosing the perfect press-on nails, Impress Manicure and Luxxi Nails have you covered with their versatile options. 
Whether you prefer matte finishes or long acrylic nails, these brands offer a wide selection of styles, shapes, and sizes to match your unique nail preferences. 
Embrace statement-making nails or achieve a glamorous salon look at a fraction of the cost and time.
With Impress Manicure and Luxxi Nails, stunning nail art is just a click away.