In a world where attention spans are shrinking and digital platforms are constantly evolving, TikTok has taken center stage as a captivating social media phenomenon.
With its addictive short-form videos and an ever-expanding user base of over a billion, TikTok has not only become a cultural sensation but also a goldmine for businesses looking to maximize their revenue. 
Let's embark on a journey to unlock the secrets of mastering TikTok Ads, the gateway to untapped potential and unrivaled brand exposure.
So fasten your seatbelts and get ready to dive into the exciting world of TikTok advertising, where creativity meets profitability, and where your brand can make a lasting impact on a global stage.
What are TikTok Ads?
TikTok Ads are a form of paid advertising that businesses can utilize on the TikTok platform.
As one of the fastest-growing social media platforms, TikTok offers businesses an opportunity to reach a massive and highly engaged audience.
TikTok Ads come in various formats, each with its own unique features and benefits. Here are the main types of TikTok Ads:
In-Feed Ads:
These ads appear seamlessly within a user's TikTok feed, just like regular TikTok content.
In-Feed Ads can be up to 60 seconds long and often include call-to-action buttons, website links, and app downloads.
They blend in with user-generated content and offer a great way to showcase your products or services to a wide audience.
Brand Takeovers:
Brand Takeover ads are full-screen ads that appear instantly when a user opens the TikTok app.
These ads can include images, videos, or GIFs, allowing brands to make a strong and immediate impression on users.
Brand Takeovers offer a high visibility and are effective for generating brand awareness and driving traffic.
Branded Lenses:
Branded Lenses, also known as Augmented Reality (AR) lenses, allow users to engage with customized effects, filters, or stickers related to your brand.
Users can apply these lenses to their own videos, creating an interactive and immersive experience.
Branded Lenses provide a unique way to showcase your brand's creativity and generate user engagement.
Hashtag Challenges:
Hashtag Challenges involve creating a branded challenge or trend around a specific hashtag.
Users participate by creating their own videos related to the challenge, using the designated hashtag.
Hashtag Challenges have the potential to go viral and generate user-generated content, increasing brand visibility and engagement.
These different types of TikTok Ads offer businesses a range of options to connect with their target audience, increase brand awareness, and drive conversions.
By leveraging the creativity and reach of TikTok, businesses can create impactful and engaging ads that resonate with users and generate revenue.
Benefits of TikTok Ads
TikTok ads offer numerous benefits for businesses looking to enhance their marketing strategies and drive revenue.
Here are some key benefits of TikTok ads:
Vast Reach:
With over a billion active users worldwide, TikTok provides access to a massive and diverse audience.
This allows businesses to reach a wide range of potential customers and expand their brand's reach on a global scale.
High Engagement:
TikTok's content format, characterized by short and visually appealing videos, captivates users and encourages high engagement rates.
Users spend significant amounts of time on the platform, making it an ideal space to capture their attention and convey your brand message effectively.
Virality and Discoverability:
TikTok's unique algorithm promotes content discovery, increasing the likelihood of your ads reaching a larger audience.
If your ad resonates with users, it has the potential to go viral, gaining widespread visibility and amplifying brand awareness.
Creative Opportunities:
TikTok is all about creativity and self-expression.
The platform offers a wide range of creative tools, including filters, effects, and music, allowing businesses to craft visually stunning and engaging ads.
Leveraging these features enables brands to showcase their products or services in innovative and captivating ways.
Targeting Capabilities:
TikTok Ads Manager provides robust targeting options, allowing businesses to refine their audience targeting based on demographics, interests, and behaviors.
This precision targeting ensures that your ads are displayed to the most relevant audience, increasing the chances of conversion and maximizing the return on your ad investment.
Influencer Partnerships:
TikTok is home to a vast community of influencers who have gained significant followings and influence on the platform.
Collaborating with TikTok influencers can help businesses leverage their existing fan base and tap into their credibility and expertise.
Influencer partnerships can drive brand awareness, reach new audiences, and enhance the authenticity of your ads.
Measurable Results:
TikTok Ads Manager provides comprehensive analytics and performance metrics, allowing businesses to track the success of their ad campaigns.
This data includes impressions, click-through rates, engagement rates, and conversions, enabling businesses to make data-driven decisions and optimize their campaigns for better results.
Ad Format Variety:
TikTok offers a range of ad formats, including in-feed videos, brand takeovers, branded lenses, and hashtag challenges.
This variety allows businesses to choose the format that aligns best with their campaign goals and creative vision, ensuring the most impactful delivery of their brand message.
TikTok ads provide businesses with a dynamic and innovative platform to connect with their target audience, drive engagement, and generate revenue.
By harnessing the unique features and vast reach of TikTok, businesses can unleash their creativity and achieve remarkable marketing success.
Tips to Create Effective TikTok Ads
Creating effective TikTok ads requires a thoughtful approach that captures the attention of users and encourages engagement.
Here are some tips to help you create compelling and impactful TikTok ads:
Understand Your Audience:
Conduct thorough research to understand your target audience on TikTok.
Identify their demographics, interests, and preferences.
This knowledge will help you tailor your ad content to resonate with them effectively.
Embrace TikTok's Creative Culture:
TikTok thrives on creativity and authenticity.
Embrace the platform's unique features, such as filters, effects, and music, to create visually appealing and engaging ads.
Think outside the box and experiment with innovative ideas that align with TikTok's trends and user expectations.
Keep it Short and Snappy:
TikTok's short-form video format requires concise and impactful storytelling.
Grab the viewers' attention within the first few seconds and deliver your message concisely. Aim for quick pacing, compelling visuals, and a clear call-to-action.
Incorporate Trends and Challenges:
Stay up-to-date with the latest TikTok trends and challenges. Incorporating these trends into your ads shows that your brand is current and relevant.
Participating in popular challenges can also increase the likelihood of user-generated content related to your brand.
Leverage Humor and Emotion:
TikTok users respond well to content that evokes emotions or triggers laughter.
Consider incorporating humor, relatable situations, or heartfelt moments into your ads to connect with users on an emotional level.
Engaging their emotions increases the likelihood of users sharing your content and increasing brand visibility.
Showcase Unique Brand Personality:
TikTok users appreciate authenticity and individuality. Showcase your brand's unique personality and values in your ads.
Whether it's through storytelling, behind-the-scenes glimpses, or highlighting your brand's mission, let your personality shine to create a memorable impression.
Use Influencer Collaborations:
Partnering with TikTok influencers can amplify your brand's reach and credibility.
Collaborate with influencers who align with your target audience and have an engaged following.
Influencers can help promote your products or services organically, making your ads more relatable and trustworthy.
Include a Strong Call-to-Action (CTA):
Encourage users to take action by incorporating a clear and compelling CTA in your ads.
Whether it's visiting a website, downloading an app, or participating in a hashtag challenge, make sure the CTA is easy to understand and enticing.
Test and Iterate:
Continuously test different ad variations, targeting options, and creative approaches to identify what resonates best with your audience.
Monitor performance metrics such as engagement rates, click-through rates, and conversions. Use the data to optimize and refine your ads for better results.
Optimize for Mobile Viewing:
TikTok is predominantly a mobile platform, so ensure your ads are optimized for mobile viewing.
Use vertical video formats, large and legible text, and high-quality visuals that are easy to see on smaller screens.
By implementing these tips, you can create TikTok ads that stand out, engage your target audience, and drive meaningful results for your business.
Remember to stay true to the platform's culture, experiment with creativity, and always strive to deliver value and entertainment to TikTok users.
How to Set Up a TikTok Ads Campaign?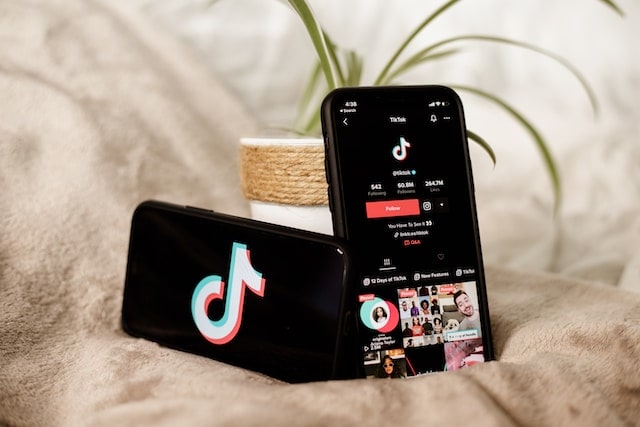 Setting up a TikTok ads campaign involves several steps to ensure a successful and targeted advertising strategy.
Here's a step-by-step guide to setting up a TikTok ads campaign:
Create a TikTok Ads Account:
Visit the TikTok Ads Manager website and click on "Create an Ad Account."

Sign in using your TikTok account credentials or create a new account.

Follow the prompts to complete the account setup process.
Define Your Campaign Objectives:
Once your account is set up, click on "Create Campaign" in the Ads Manager dashboard.

Choose your campaign objective from options such as brand awareness, reach, traffic, app installs, or conversions.

Select the objective that aligns with your marketing goals.
Set Up Your Ad Group:
Within your campaign, click on "Create Ad Group" to set up the parameters for your ads.

Define the targeting options, including demographics, interests, behaviors, and placements.

Set your budget and schedule for the ad group.
Select Your Ad Format:
Choose the ad format that best suits your campaign objectives. Options include in-feed ads, brand takeovers, branded lenses, or hashtag challenges.

Customize the ad creative and messaging based on the chosen ad format.
Create Your Ad:
Depending on the ad format, upload your video or image content for the ad.

Craft compelling ad copy that conveys your message effectively.

Use eye-catching visuals, captivating captions, and a clear call-to-action.
Set Your Bid:
Determine your bidding strategy based on your campaign goals. Options include cost-per-click (CPC), cost-per-mille (CPM), or cost-per-action (CPA).

Set your bid amount to determine how much you are willing to pay for the desired action
Review and Launch Your Campaign:
Review all the campaign details, including targeting, budget, ad creative, and bid.

Make any necessary adjustments or optimizations before launching the campaign.

Once satisfied, click on "Launch" to activate your TikTok ads campaign.
Monitor and Optimize Your Campaign:
Regularly monitor the performance of your ads using the TikTok Ads Manager dashboard.

Track key metrics such as impressions, click-through rates (CTR), engagement rates, and conversions.

Use the data to optimize your campaign by adjusting targeting, creative elements, or bidding strategy.
Iterate and Refine:
Continuously test and iterate on your ad creative, targeting options, and bidding strategy to improve performance.

Experiment with different variations to identify what resonates best with your audience.

Refine your campaigns based on data-driven insights to achieve better results.
By following these steps, you can set up a TikTok ads campaign that effectively reaches your target audience, drives engagement, and achieves your marketing objectives.
Remember to track your campaign performance, optimize based on data, and stay agile in adjusting your strategies to maximize the success of your TikTok ads.
Conclusion 
Mastering TikTok Ads can be a game-changer for businesses seeking to boost their revenue and expand their brand reach.
By understanding the different types of TikTok Ads, leveraging the platform's creative features, and targeting the right audience, businesses can unlock the full potential of this dynamic advertising platform.
TikTok offers immense benefits, including a vast user base, high engagement rates, and the potential for content to go viral.
By embracing TikTok's creative culture, businesses can captivate users with visually appealing and engaging ads that resonate with their target audience.
Effective TikTok ads require a deep understanding of the platform's trends, user behavior, and preferences.
By staying up-to-date with the latest TikTok challenges and leveraging influencer collaborations, businesses can tap into the platform's vibrant community and amplify their brand's visibility.