When it comes to breathtaking natural beauty, few sights compare to the enchanting allure of a pristine beach.
From powdery white sands to crystal-clear turquoise waters, these coastal treasures have captivated travelers for generations.
Let's embark on a virtual journey to explore the 20 most beautiful beaches in the world. 
Each one is a testament to the awe-inspiring wonders of nature and the diversity of our planet's landscapes.
So, pack your imagination and get ready to immerse yourself in the beauty and tranquility of these extraordinary destinations. Let's dive into paradise! 
Grace Bay Beach, Turks and Caicos Islands, Caribbean: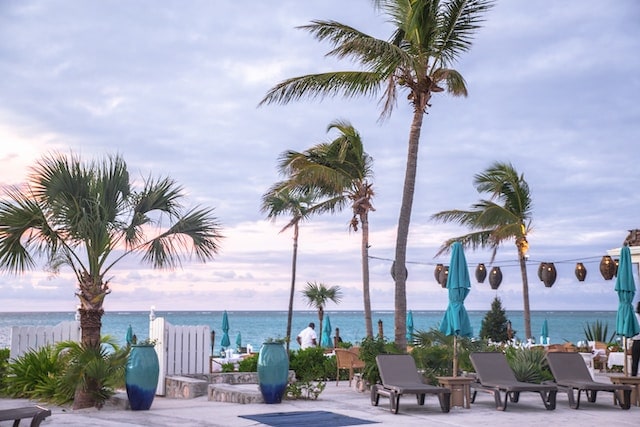 Nestled in the heart of the Caribbean, Grace Bay Beach boasts stunning turquoise waters and powdery white sands that stretch for miles.
This picture-perfect paradise offers a serene escape for sun-seekers and snorkelers alike.
Anse Source d'Argent, La Digue Island, Seychelles:
Anse Source d'Argent is a true tropical paradise with its surreal granite boulders, shallow turquoise lagoons, and pristine coral reefs.
The vibrant marine life and lush palm-fringed shores create an idyllic setting for a blissful beach getaway.
Navagio Beach (Shipwreck Beach), Zakynthos, Greece: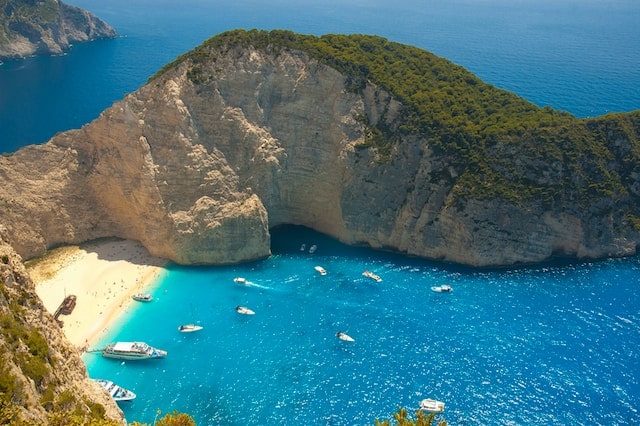 Located on the enchanting Greek island of Zakynthos, Navagio Beach is renowned for its dramatic cliff backdrop, crystal-clear waters, and the iconic shipwreck resting on its shores.
This secluded cove is a photographer's dream.
Whitehaven Beach, Whitsunday Islands, Australia: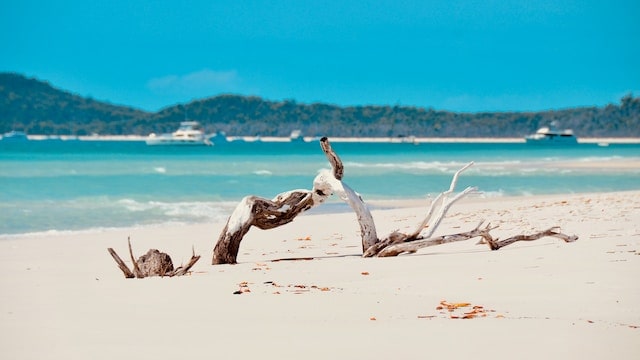 With its dazzling white silica sand and brilliant shades of blue, Whitehaven Beach is a mesmerizing gem in the Whitsunday Islands.
The beach stretches for over 7 kilometers, offering a pristine and peaceful escape in the heart of the Great Barrier Reef.
Anse Lazio, Praslin Island, Seychelles: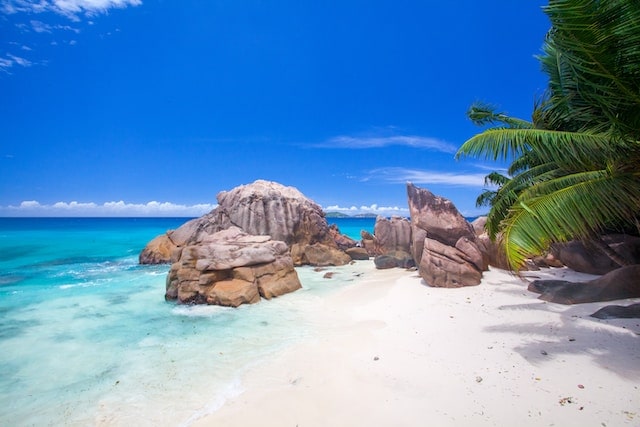 Nestled on Praslin Island, Anse Lazio enchants visitors with its crescent-shaped shoreline, crystal-clear waters, and lush green backdrop.
This paradise is perfect for swimming, snorkeling, or simply basking in the sun's warm embrace.
Matira Beach, Bora Bora, French Polynesia:
Set against the backdrop of Bora Bora's iconic Mount Otemanu, Matira Beach is a slice of paradise.
The beach's silky white sands and calm, turquoise lagoon create a romantic atmosphere, making it a favorite among honeymooners.
Flamenco Beach, Culebra, Puerto Rico:
Nestled on the small island of Culebra, Flamenco Beach is a tropical paradise known for its pristine turquoise waters and soft white sands.
Snorkel among vibrant coral reefs or simply relax under the shade of swaying palm trees. 
Baia do Sancho, Fernando de Noronha, Brazil: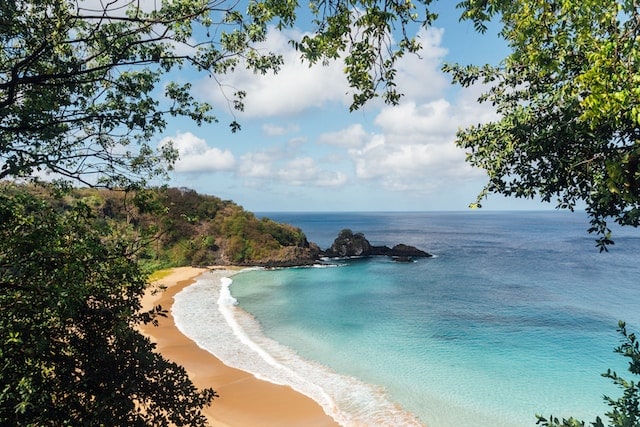 Tucked away in the remote Fernando de Noronha archipelago, Baia do Sancho beckons with its untouched beauty.
Accessible via a steep staircase through lush vegetation, this hidden gem offers unrivaled snorkeling and diving opportunities.
Maya Bay, Koh Phi Phi Leh, Thailand:
Made famous by the film "The Beach," Maya Bay on Koh Phi Phi Leh is a tropical haven surrounded by towering limestone cliffs.
Despite its popularity, the bay's turquoise waters and pristine shores continue to captivate visitors.
Pink Sands Beach, Harbour Island, Bahamas:
Renowned for its blush-pink sands created by crushed coral, Pink Sands Beach is a natural wonder on Harbour Island.
The gentle lapping of the turquoise waves against the vibrant shoreline creates a surreal and picturesque scene.
Anse Intendance, Mahe, Seychelles: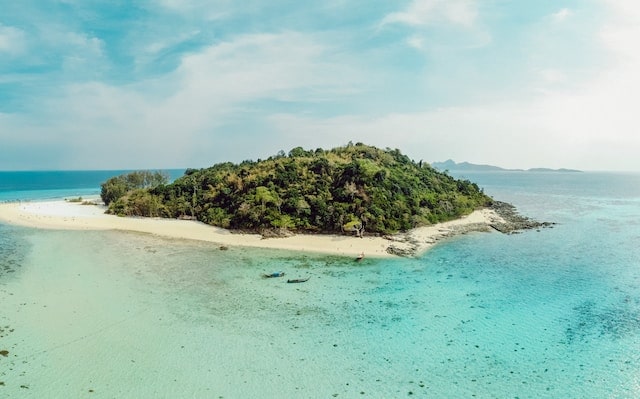 Located on the largest island of the Seychelles, Anse Intendance boasts an unspoiled stretch of white sand, framed by lush green hills and palm trees.
Surfers are drawn to its rolling waves, while sunbathers revel in its peaceful ambiance.
Tulum Beach, Riviera Maya, Mexico:
Tulum Beach, situated along the Riviera Maya, offers a unique blend of stunning archaeological sites and pristine shoreline.
With its ancient Mayan ruins overlooking the turquoise Caribbean Sea, this beach provides a breathtaking cultural and natural experience.
El Nido, Palawan, Philippines:
El Nido, situated in the province of Palawan, is a tropical paradise dotted with hidden lagoons, limestone cliffs, and turquoise waters.
This archipelago boasts several mesmerizing beaches, each with its own distinct charm.
Anse Cocos, La Digue Island, Seychelles: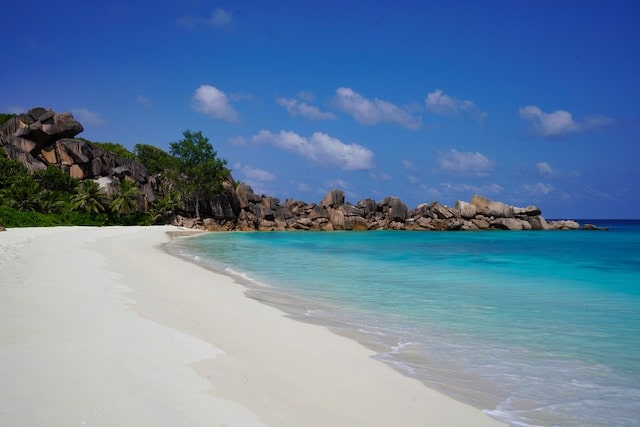 Accessible only by foot or bicycle, Anse Cocos is a secluded beach that rewards intrepid adventurers with its untouched beauty.
Its dramatic rock formations, crystal-clear waters, and lush vegetation create a serene and idyllic atmosphere.
Seven Mile Beach, Grand Cayman, Cayman Islands:
Stretching along the western shore of Grand Cayman, Seven Mile Beach is renowned for its soft, coral sand and crystal-clear waters.
This pristine beach offers a wealth of water activities, including snorkeling, diving, and paddleboarding.
Praia do Sancho, Fernando de Noronha, Brazil:
Consistently ranked among the world's best beaches, Praia do Sancho is a secluded gem on the remote Fernando de Noronha archipelago.
Accessible via a narrow staircase carved into the cliffs,visitors are rewarded with a stunning view of the bay's turquoise waters, towering cliffs, and vibrant marine life.
Snorkeling and diving enthusiasts will be enthralled by the underwater wonders that await.
Nungwi Beach, Zanzibar, Tanzania: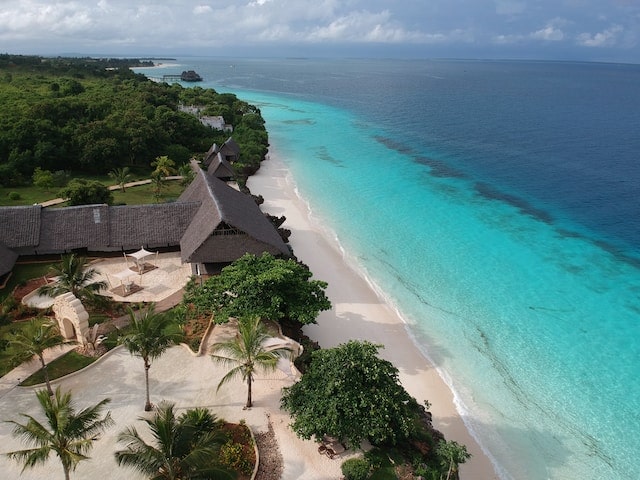 Located on the northern tip of Zanzibar, Nungwi Beach entices travelers with its powdery white sands and crystal-clear Indian Ocean waters.
The beach is also known for its vibrant coral reefs, making it a popular destination for snorkeling and scuba diving.
Lanikai Beach, Oahu, Hawaii, United States: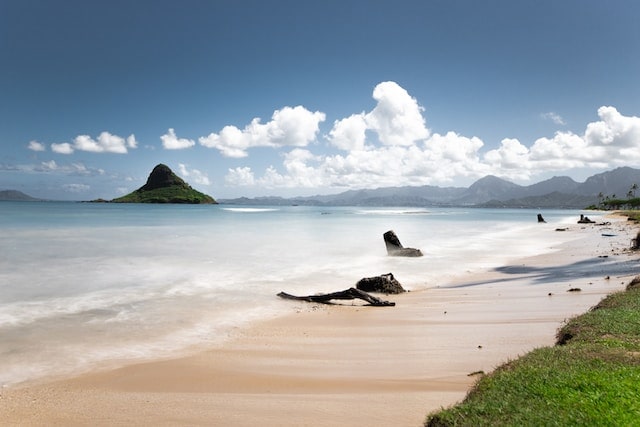 With its tranquil turquoise waters and fine white sand, Lanikai Beach is a hidden gem on the eastern shore of Oahu.
Surrounded by swaying palm trees and framed by the picturesque Mokulua Islands, this beach offers a serene tropical escape.
Ipanema Beach, Rio de Janeiro, Brazil: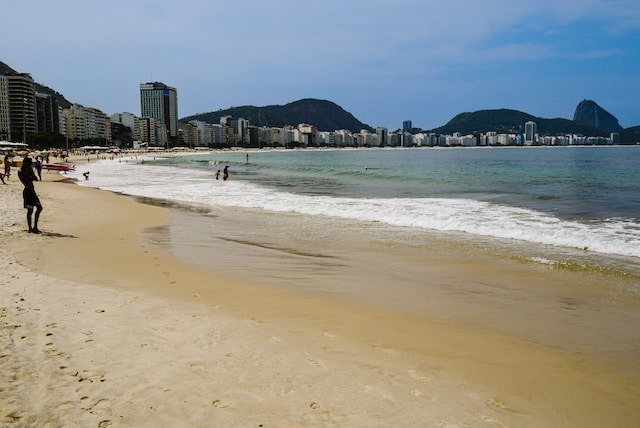 Renowned for its vibrant atmosphere and stunning natural beauty, Ipanema Beach in Rio de Janeiro is an iconic destination.
The beach boasts golden sands, a backdrop of lush hills, and the mesmerizing view of the iconic Two Brothers Mountains.
Luskentyre, Isle of Harris, Scotland:
A hidden gem in the Outer Hebrides, Luskentyre Beach is a remote paradise that transports you to a world of rugged beauty.
With its pristine white sands, turquoise waters, and dramatic mountain vistas, it offers a unique and awe-inspiring coastal experience.
Conclusion:
The world is adorned with an array of stunning beaches, each boasting its own distinct beauty and allure.
From the turquoise waters of Grace Bay Beach to the blush-pink sands of Pink Sands Beach, and from the hidden gems of Anse Intendance to the dramatic cliffs of Maya Bay, these 20 beaches offer a glimpse into the awe-inspiring wonders of nature. 
Whether you seek tranquility, adventure, or simply a moment of pure relaxation, these breathtaking destinations are sure to captivate your senses and leave an indelible mark on your memory.
So, go forth and explore these paradises on Earth, and let the beauty of these stunning beaches ignite your wanderlust and inspire your next travel adventure.