Emo outfits, once considered niche, have now gained mainstream appeal, thanks to celebrities like Avril Lavigne, Taylor Swift, Demi Lovato, Skrillex, Machine Gun Kelly, and Post Malone. 
These outfits are not just a fashion statement but a way to express your unique style and personality.
In this article, we'll introduce you to ten must-have emo outfits for 2023 and provide you with ideas to mix and match these styles at home.
1. Emo Style Vest on White Shirt – Best Emo Outfit for School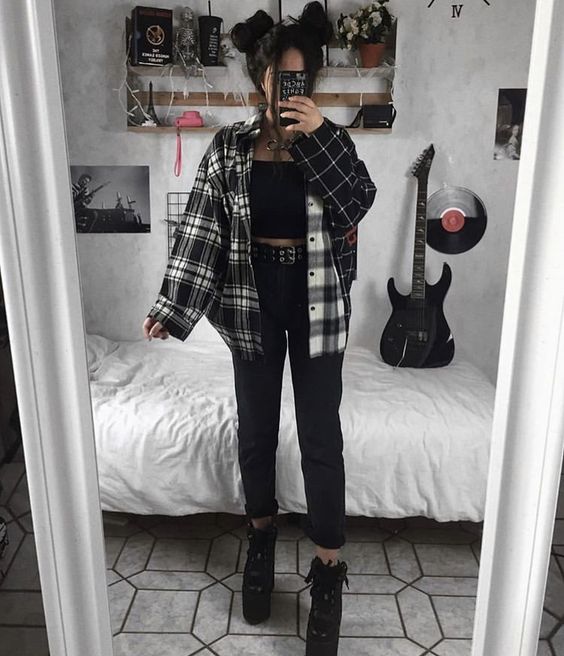 Image Credit : Pinterest
Achieve an instant emo-dramatic look by pairing an oversized shirt with a statement vest. 
Complement this look with black see-through socks, leather belts, and silver jewelry. 
Complete the style with tapered jeans and long, color-coordinated press-on nails.
2. Pink Stripe Top – Best Soft Emo Aesthetic Outfit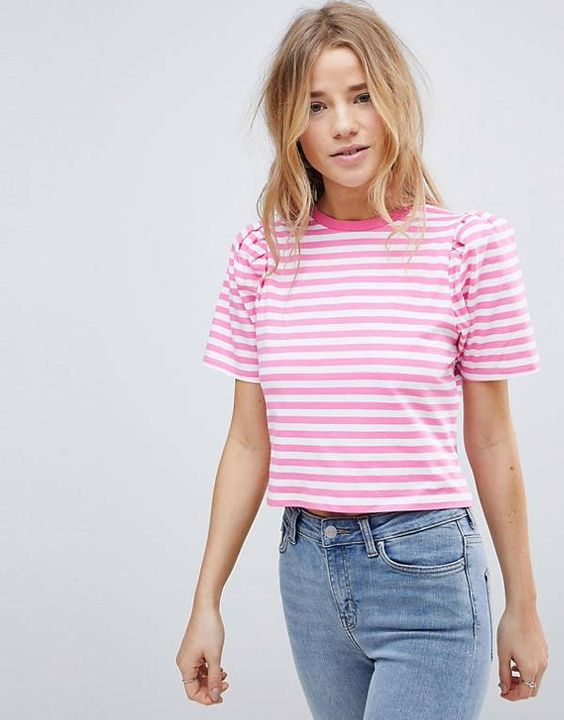 Image Credit : Pinterest
For a sexy and casual emo look, combine a striped top with a mini skirt or mom's jeans, ideally in a pink shade. 
Pink cropped tops are both sensual and reflective of the emo subculture ethos. Pair it with dark skinny jeans for softer emo aesthetic outfits.
3. Skull Pants With Oversized Sweats – Best Emo Outfit for Androgynous Style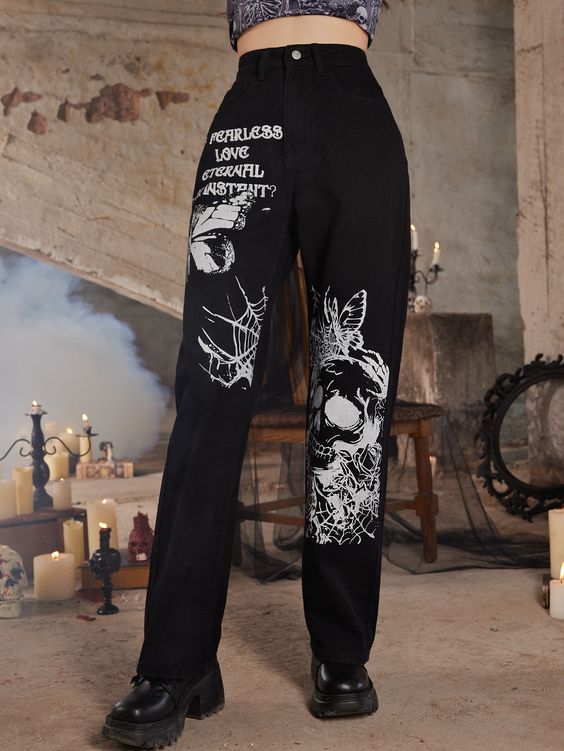 Image Credit : Pinterest
This androgynous emo outfit is versatile and looks great on both females and males. 
Match skull-patterned pants with an oversized sweater in complementary colors for a punk-inspired or gothic style. 
Finish the look with classic Nike shoes and silver necklaces.
4. Chunky Sandals With Leg Warmers – Best Emo Outfit Staples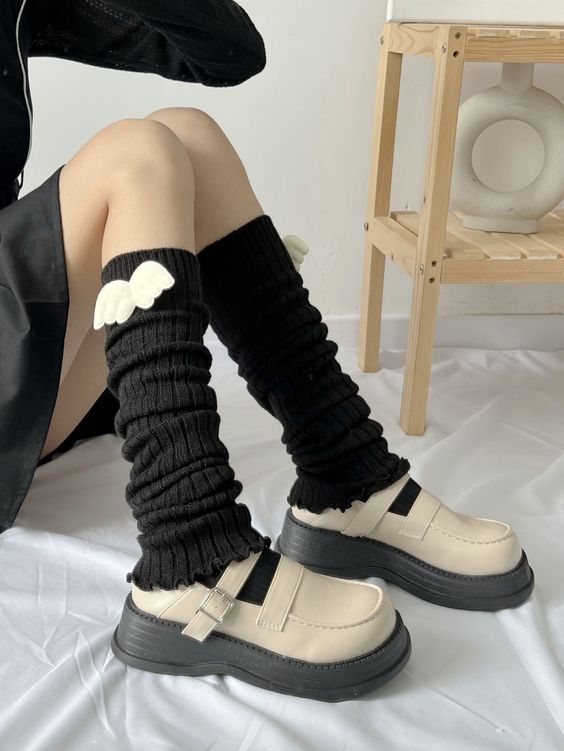 Image Credit: Pinterest
Chunky sandals are an essential part of the emo look.
Elevate this style by swapping ripped jeans for colored 80s fashion-inspired leg warmers. 
Emo sandals are incredibly versatile and can be paired with various emo outfit combinations, making them a staple in your wardrobe.
5. Bubblegum Pink Cargo Pants With Combat Boots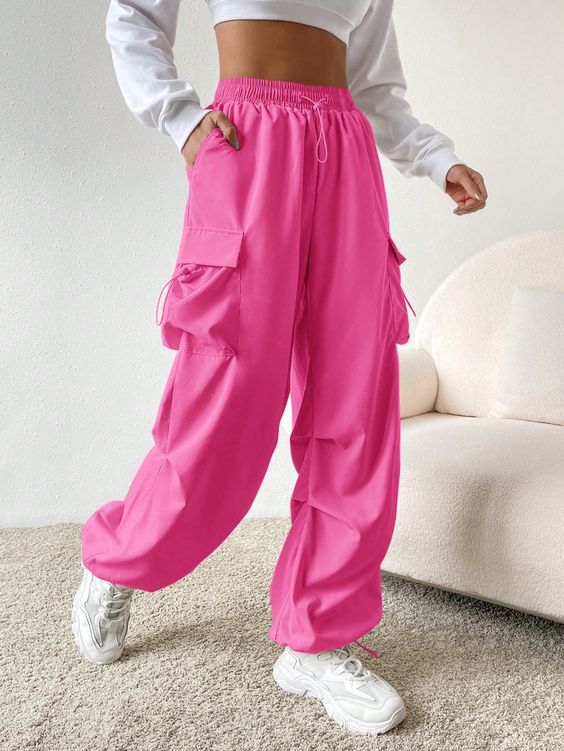 Image Credit: Pinterest
The cargo pants and combat boots combo, a beloved trend, brings a soft emo look from the 2000s fashion style. 
The addition of bubblegum pink adds a unique Y2K twist to the overall emo-girl appearance, infusing it with edginess. 
Pair this outfit with a sporty bra or a dark-colored tank top featuring your favorite punk band for a fierce finish.
6. Chain Belt With Chocolate Skirt – Best Brown Emo Outfit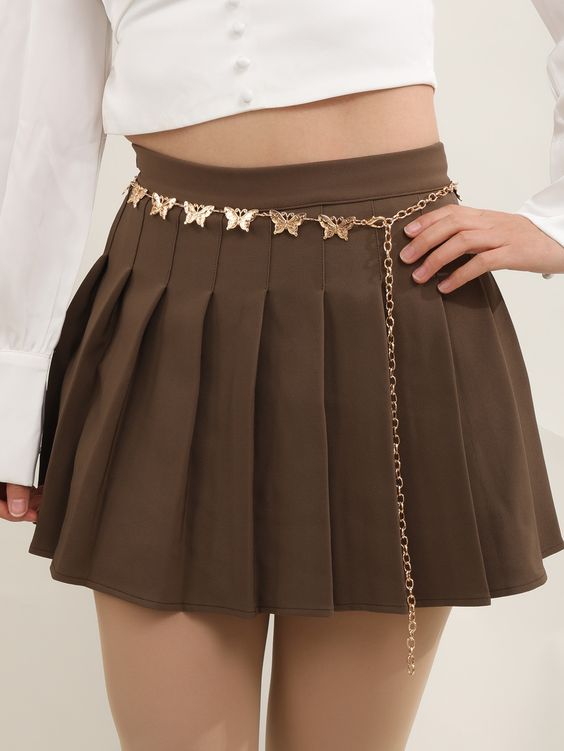 Image Credit: Pinterest
Create a striking emo-style outfit by incorporating rock-style aesthetic elements. 
Combine a chain belt with a Skirt in rich brown tones for a dramatic yet powerful emo look. 
Enhance the overall appearance with a messenger bag adorned with emo patches and badges representing your favorite underground music bands.
7. Skull All Over
Image Credit: Pinterest
Dark-colored oversized tracksuits with all-over skull motifs are among the most popular emo outfits. 
These styles, known as "dressing scene" outfits, exude a darker and more gender-neutral aesthetic. 
They reflect an emo music lover's attire, subtly expressing a deep connection to the emo music scene without overt branding.
8. Wide Leg Jeans With Buckles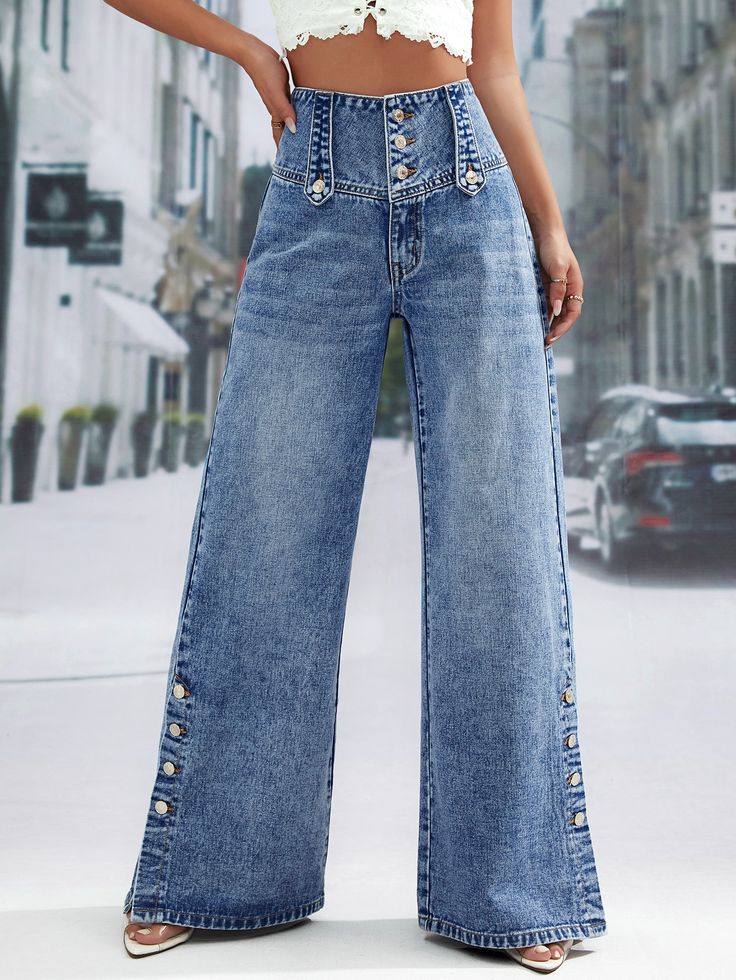 Image Credit: Pinterest
Wide-leg jeans with buckles, once a signature outfit for emo teens, have become a must-have for hardcore emo fashionistas. 
This look is simple to assemble at home; all you need are some unused belt buckles. 
Experiment with different buckle types and sizes, but heart-shaped buckles tend to be both eye-catching and iconic.
9. Pastel Sweater With Ring Necklace – Best Pastel Emo Outfit
Image Credit: Pinterest
Being emo goes beyond fashion; it's about conveying a message. 
The ring necklace is a meaningful symbol within the emo community, often hidden behind tops and t-shirts. 
Showcase your ring necklace over an oversized sweater in sweet pastel hues. 
This emo outfit is effortless to put together and can be customized to your liking.
10. Denim Mini Skirt With Fitted Top – Best for Cute Emo Outfits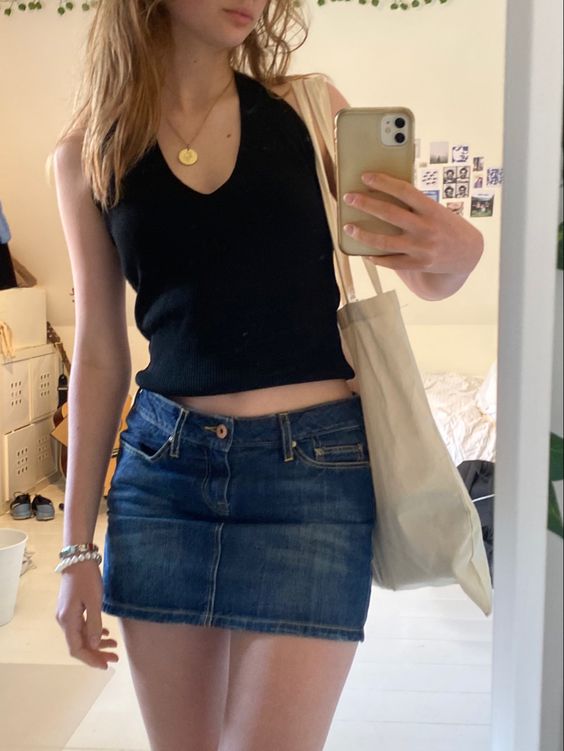 Image Credit: Pinterest
Denim mini skirts are incredibly versatile for creating emo outfits. Pair them with fitted tops for a dressier and cute look suitable for special occasions. 
Stick to an all-black ensemble for a casual yet sensual appearance. Elevate the outfit with a silver-studded belt, combat boots, and layered spike accessories. 
Complete the style with black-rimmed glasses and canvas shoes, perhaps iconic Converse footwear.
Conclusion 
Embracing your inner emo girl is not just about fashion but also a unique form of self-expression. 
These cool emo outfits, inspired by a subculture that's left an indelible mark on music and style, offer you a canvas to showcase your personality and individuality. 
From dramatic oversized shirts to pastel sweaters and skull-adorned tracksuits, there's a diverse range of emo styles to choose from. 
Whether you're drawn to the edgy Y2K look, the timeless all-black ensemble, or something in between, these outfits allow you to authentically embrace your emo identity.