Being excited and dolled up for your birthday is totally justified and we bet getting your birthday nails done is a fantastic way to cheer yourself up on your special day. The color & beauty these amazing birthday nails add to your big day are beyond words. So when you go for a special birthday nail design, be ready to receive compliments from everyone around! Even better, get ready to enjoy more birthday wishes with some of the creative nail ideas we will share below!
Nail arts and nail extensions are awesome ways to bring sparkle & glitter to your personality, especially when it's your birthday. If you have planned to go for short or long birthday nails & seeking interesting designs, this page is for you!
We have a gamut of engaging and simple birthday nails ideas to choose from. From bold red birthday nails to evergreen black nail ideas – we have shortlisted all the trendy and adorable suggestions for you. Sit back and relax while we present to you the best birthday nail ideas in 2022 and beyond.
Whether you also love peppy pink birthday nails or something filled with candles, glitters, and polka dots – we have everything from abstract/graphic nail art ideas to the most loved acrylic nail ideas to celebrate your birthday in a unique theme. Let's have a look!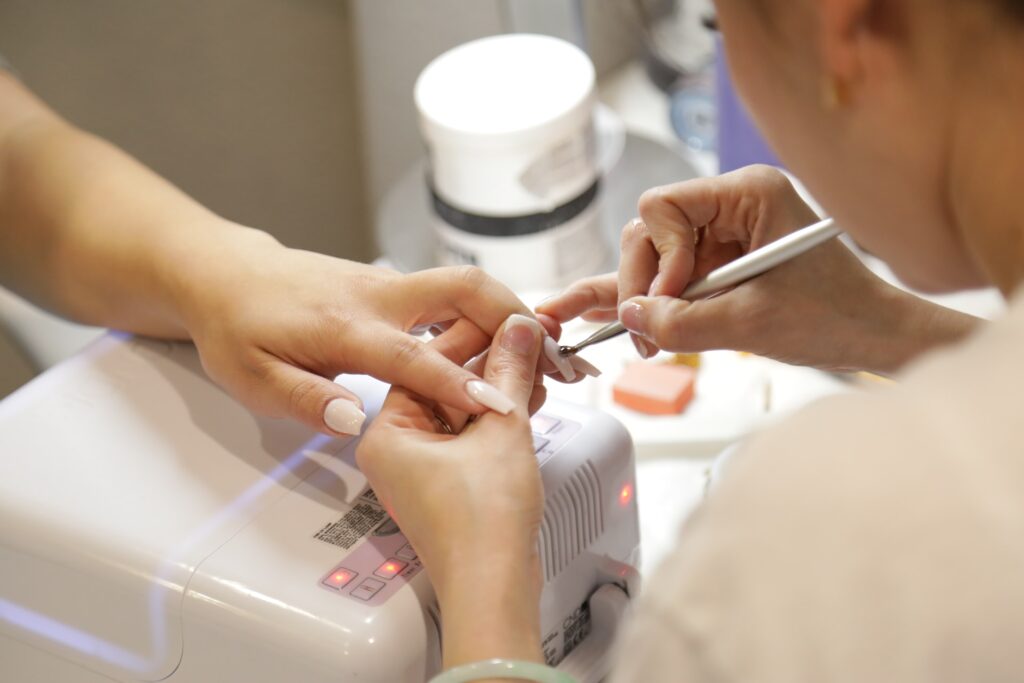 7 Best Birthday Nail Ideas to Celebrate Your Day in Style
Let us guess – your birthday is around the corner and you are looking for some creative short and long birthday nails trending in 2022? If what you want are cute & bold birthday nails for your special day, we are sure you are going to love these fabulous nail ideas we have curated for you. 
Once you have decided on the outfit for your special day, you need to choose a birthday nail design to complement everything as well as the event. Most people prefer birthday nails with glitter, bright colors, and long length. Well, it's your day, so whatever your choice is, we have the perfect idea to make your dream nails come true!
Enjoy these drooling 2022 birthday nail designs and pick the best one for your birthday!
Interesting Birthday Nail Designs for Short, Long Nails
1. Candle Art Birthday Nails
First and simply the best – let your nails tell the world it's your birthday! This candle birthday nail art involves tips of the nails painted like a cake while the rest of the nails seem like glowing birthday candles. It's a fun and creative nail design ideal for celebrations! Feel free to recreate this amazing birthday nail idea or make it simpler by painting a candle on each nail.
2. The Best of Ombre and Polka Dots
Want something sweet & unique? This blend of ombre and polka dots is all you need. Start with a clean gradient of white to pink and then switch to a vivid orange or similar color. Once finished, your birthday nails will reflect a fresh and festive look with polka dots all over. If you need something colorful yet subtle for your birthday, this nail design has a fun & youthful look that is perfect for girls of all ages.
3. Hot Pink Birthday Nails Are Always in Style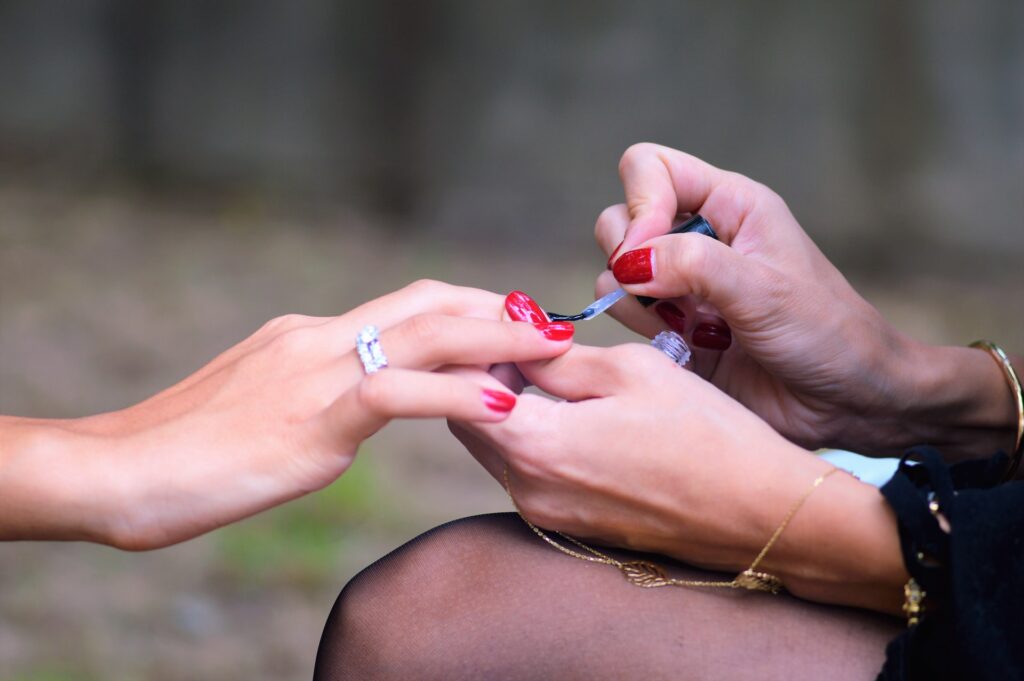 Do you love bold colors? These hot pink nails are the best bet for party women. Go a bit gaga over your special day by showing them off and accompanying them with a session of manicure! Pair this bold nail shade with some glitters or gemstones to look best when matched with a sparkly party dress for that flirty feel.
4. The Retro Graphic Nail Design
This 80s inspired birthday nail design will bring you to the old vibes where all you could see are circles, triangles, polka dots, and squiggles painted on a solid background. Choose colors such as purple, peach, robin's egg blue, or a similar color palette and use alternate base colors on each nail.
5. Star Sign Birthday Nails
What's better than showing off nail art that is inspired by your star sign! This amazing long birthday nail design could be all that you are looking for. If you are a Capricorn, choose a design that shows your zodiac symbol & paint them in respective colors. It is such a cool way to celebrate the month you were born. Recreate your star sign nail design in the way you like & you are all set to get countless compliments!
6. Long Birthday Nail Designs with Sequins
There's nothing better than long nails with a lot of glittery elements! Start your nail art with a coating of white polish. Stick oversized sequins or gemstones over the base coat and finish off with a top coating. The sequins or gemstones will add bright color to the birthday nail design while bringing dimension to the manicure. You can even go for black or red nail designs accompanied by sequins of your choice.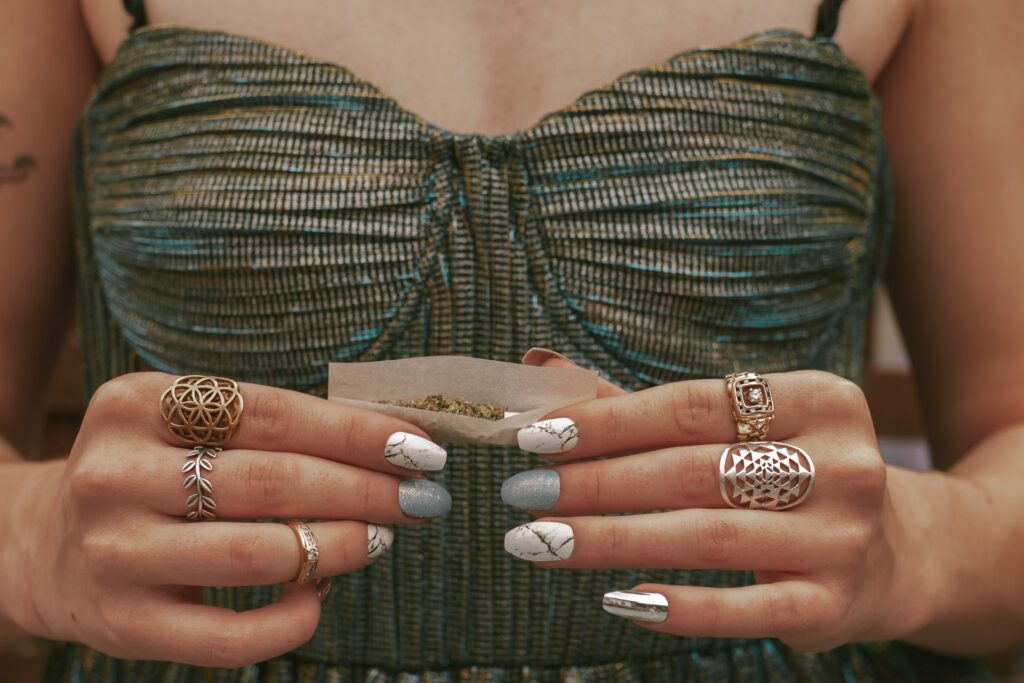 7. Cupcakes With Bows and Jewels
Hand painting and embellishments go best together, especially when it comes to cute birthday nail designs! Keep the thumbnail pale blue & stripe it down with a hot pink nail design and white. Paint your pinkie in blue & add some colorful polka dots for more character. The middle finger looks great with a cute bow that divides clear polish from a sparkly tip. The cupcakes can be accented with stunning jewels and a cherry on top!
Choose from this roundup of fashionable ideas to make your nails stand out. From sparkle and polka dots to geometrical designs and 3D additions, each birthday nail idea in this list will surely make you smile.