LinkedIn has become more than just a professional networking platform; it has evolved into a powerful tool for personal branding, business growth, and content marketing. 
Today, LinkedIn has 36 offices and 21,000 employees. 
To maximize your success on LinkedIn, understanding the platform's algorithm is essential. 
Let's delve into the intricacies of the LinkedIn algorithm, how it works, and how you can leverage it to your advantage in 2023.
What Is the LinkedIn Algorithm?
The LinkedIn algorithm is a complex set of rules and calculations that determine which content appears in users' feeds.
It analyzes various factors, such as relevance, engagement, and connection strength, to curate a personalized feed for each user.
The algorithm aims to surface content that is most likely to be interesting and valuable to individual users.
How Does the LinkedIn Algorithm Work?
The LinkedIn algorithm is a complex system that determines which content appears in users' feeds based on various factors.
While the exact inner workings of the algorithm are not publicly disclosed, here's a general overview of how it operates:
Post Freshness:

LinkedIn values recent content, so newer posts tend to receive more initial visibility. However, the algorithm also considers the longevity and ongoing engagement of a post. If a post continues to generate interactions over time, it may continue to be shown to more users.

Engagement:

The algorithm considers the engagement metrics of a post, such as likes, comments, and shares. Posts that generate higher engagement are perceived as more valuable and are more likely to be shown to a wider audience.

Relevance:

The LinkedIn algorithm aims to display content that is relevant to each user's interests, industry, and connections. It analyzes the text, keywords, and hashtags used in a post to determine its topic and relevance.

Connection Strength:

The algorithm takes into account the strength of the relationship between the content creator and the user. Content from connections with whom you frequently interact or have a closer professional relationship is given more weight.

Spam and Low-Quality Content:

LinkedIn actively works to reduce the visibility of spammy or low-quality content. The algorithm identifies and filters out content that violates LinkedIn's guidelines or doesn't meet quality standards.

User Preferences: The LinkedIn algorithm also considers individual user preferences and behavior. It takes into account the posts you have engaged with in the past, the profiles you have viewed, and the content you have interacted with to personalize your feed.
Content Type:

The algorithm considers the type of content being posted. It may prioritize certain types, such as native LinkedIn videos, articles, or carousel posts, based on user engagement patterns and the platform's content priorities.
Behind-the-Scene Sneak Peek of LinkedIn Algorithm
LinkedIn has disclosed some key factors that influence its algorithm:
Relevance:

The algorithm prioritizes content that is relevant to users' interests, industries, and connections. Ensure your posts align with your target audience and address topics of interest.

Engagement:

Posts that generate higher engagement, such as likes, comments, and shares, are more likely to be shown to a wider audience. Encourage meaningful interactions and conversation on your posts.

Connection Strength:

The algorithm gives more weight to content from people with whom you have strong connections. Building authentic relationships and engaging with your network can boost your visibility.
How to Beat the LinkedIn Algorithm in 2023?
While it's impossible to "beat" the LinkedIn algorithm completely, there are strategies to increase your content's visibility:
Quality Content:

Focus on creating high-quality, valuable content that resonates with your target audience. Share insights, industry trends, personal experiences, and thought leadership pieces to establish yourself as an authority.

Engage and Be Engaged:

Actively engage with other users' posts by commenting and sharing. Respond to comments on your own posts to foster conversations and increase engagement.

Timing and Consistency:

Consistently posting relevant content helps you stay visible and increases the chances of engagement. Experiment with different posting times to determine when your audience is most active.
What Should You Post on LinkedIn?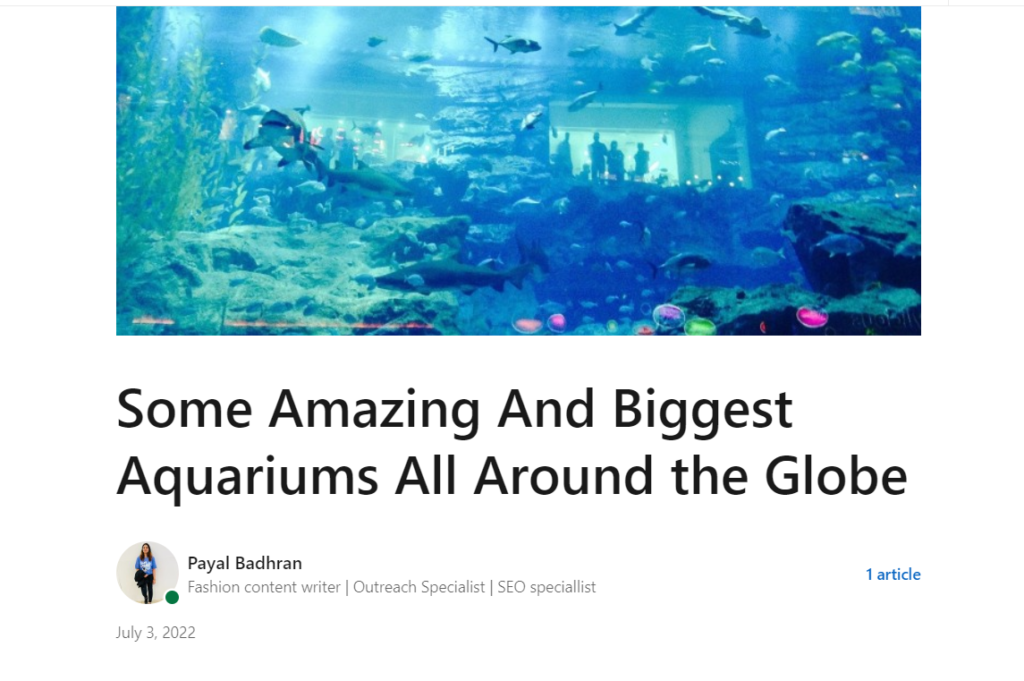 Consider these content ideas for LinkedIn:
Industry Insights:

Share your expertise, insights, and perspectives on industry trends, news, and events. This establishes you as a knowledgeable professional in your field.

Thought Leadership:

Publish articles or long-form posts where you provide in-depth analysis, thought-provoking ideas, or solutions to industry challenges.

Case Studies and Success Stories:

Highlight your achievements, projects, or success stories to demonstrate your skills and capabilities to potential clients or employers.
How to Use Hashtags on LinkedIn?
Hashtags play a crucial role in increasing the discoverability of your content on LinkedIn. Here are some tips for using hashtags effectively:
Research Relevant Hashtags:

Find and use hashtags that are popular and relevant to your industry or the topic of your post. This helps your content reach a broader audience interested in those subjects.

Use a Mix of Popular and Niche Hashtags:

While popular hashtags increase visibility, niche hashtags allow you to target a specific audience. Strike a balance between the two to reach the right people.

Limit the Number of Hashtags:

Avoid overloading your posts with hashtags. Stick to a few (around three to five) highly relevant ones to maintain a clean and professional appearance.
Whom Should You Add On LinkedIn?
When expanding your LinkedIn network, consider the following guidelines:
Industry Professionals:

Connect with professionals in your industry, including colleagues, clients, thought leaders, and influencers. Building relationships with like-minded individuals can lead to collaboration and knowledge-sharing opportunities.

Alumni and Peers:

Connect with former classmates, colleagues, and peers to expand your network and tap into their professional circles.

Targeted Connections:

Identify individuals who are in your target audience or those who could benefit from your products or services. Personalize your connection requests to increase the chances of acceptance.
5 Things to Make the Most of LinkedIn Marketing Strategy in 2023
To enhance your LinkedIn marketing strategy, focus on the following key areas:
Employee Advocacy:

Encourage and empower your employees to share company updates, industry insights, and thought leadership content. Employee advocacy can amplify your brand's reach and authenticity.

Video Content:

Leverage the power of video content on LinkedIn to capture attention and engage your audience. Create short, informative videos, interviews, or behind-the-scenes footage to showcase your expertise and personality.

LinkedIn Groups:

Engage in relevant LinkedIn Groups to connect with industry peers, participate in discussions, and share valuable insights. Actively contribute to the community to establish your expertise and expand your network.

Native Article Publishing:

Publish long-form articles on LinkedIn to demonstrate your expertise and provide valuable insights. Share practical advice, industry analysis, or thought-provoking ideas to gain visibility and attract engagement.

Sponsored Content and Advertising:

Consider incorporating sponsored content and targeted advertising into your LinkedIn marketing strategy. This allows you to reach a larger audience and target specific demographics or professional backgrounds.
New LinkedIn Features You Should Try in 2023
LinkedIn has introduced several exciting features that can enhance your professional presence and engagement on the platform. Let's explore some of these new features that you should try:
LinkedIn Polls:

Engage your network and gather valuable insights by using LinkedIn Polls. You can create polls to ask questions, gather opinions, or conduct market research within your professional community. Polls are a great way to spark conversations, generate engagement, and gain valuable feedback.

Live Videos:

LinkedIn now supports live video streaming, allowing you to connect with your audience in real-time. You can host live interviews, panel discussions, webinars, or share insights and updates. Live videos foster authentic engagement and provide opportunities for real-time interaction with your connections.

Reactions:

LinkedIn has introduced reaction buttons similar to those on other social media platforms. Along with the traditional "Like" button, you can now use reactions such as "Celebrate," "Love," "Insightful," or "Curious" to express your sentiments towards a post. This feature adds nuance to engagement and allows for more diverse expressions of appreciation or interest.

Name Pronunciations:

To help others pronounce your name correctly, LinkedIn now allows you to add a recording of your name pronunciation. This audio feature ensures that your connections can address you correctly and facilitates meaningful professional interactions.

Video Meetings:

LinkedIn has integrated video meeting capabilities into the platform, enabling you to conduct virtual meetings directly within LinkedIn. This feature streamlines communication and collaboration, making it easier to connect with your professional network without leaving the platform.

Carousel Images in Organic Posts:

LinkedIn has introduced the ability to add multiple images to a single organic post in a carousel format. This feature allows you to showcase a series of images or visuals to tell a story, share a product demo, or highlight different aspects of your work in a single post.

Edit Messages After Sending:

You can now edit messages that you have sent on LinkedIn. This feature is particularly useful when you need to correct a mistake or update the content of a message after it has been sent. It helps maintain clear and professional communication.

Highlight Featured Posts on Profile:

LinkedIn now allows you to highlight specific posts on your profile to showcase your best work or important updates. By pinning featured posts, you can ensure that visitors to your profile see the content you want to highlight, creating a more impactful first impression.
These new features offer exciting opportunities to engage with your network, share valuable content, and personalize your LinkedIn profile.
By incorporating these features into your LinkedIn strategy, you can enhance your professional branding, build relationships, and stay ahead in the evolving landscape of professional networking.
Conclusion
Understanding the LinkedIn algorithm and implementing effective strategies can significantly enhance your presence on the platform.
By consistently sharing quality content, engaging with your network, and leveraging LinkedIn's features, you can maximize your professional branding, business growth, and content marketing efforts in 2023.
Stay informed about the latest trends and best practices to stay ahead in the dynamic world of LinkedIn marketing.