Sure, LA is famous for its movie stars and palm-lined boulevards, but let me tell you, there's a whole lot more to this place than meets the eye.
From the trendy streets of Venice Beach to the bustling energy of downtown, this city has a little something for everyone. 
In this guide, we'll spill the beans on all the hidden gems and lesser-known hotspots that locals love, but tourists often miss.
You'll discover quirky neighborhoods with their own unique charm, artsy enclaves where creativity thrives, and a culinary scene that'll make your taste buds dance.
Forget the scripted tours and tourist traps; we're here to show you the real LA.
Imagine hiking up to secret hilltop views with panoramic vistas of the city sprawl.
Picture yourself exploring lively street art scenes that bring color to every corner.
And hey, we'll even let you in on some insider tips for spotting the best food trucks in town.
Whether you're an LA newbie or a seasoned visitor looking for a fresh take on the city, get ready for an adventure like no other.
It's time to soak up the sun, feel the rhythm of the streets, and uncover the hidden treasures that make Los Angeles a true urban playground.
So, grab your shades, put on your walking shoes, and let's hit the streets of LA together.
This guide will be your trusty companion as we dive headfirst into the heart of the City of Angels. Hold on tight; it's going to be one wild ride! Let's do this!
Where to Stay?
When it comes to staying in Los Angeles, you've got a plethora of fantastic options that cater to various tastes and preferences.
Here are some top-notch places that will make your LA stay an unforgettable experience:
The Prospect Hollywood: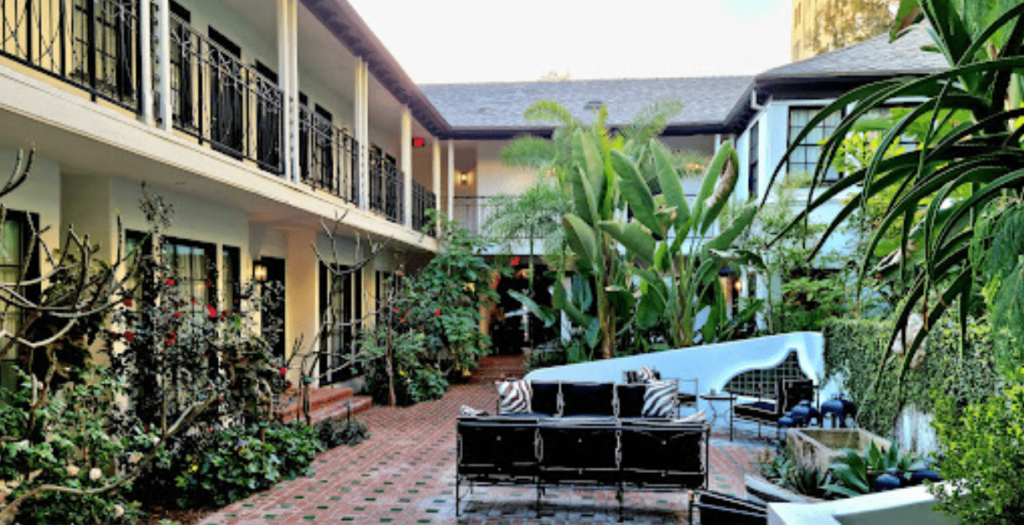 Nestled in the heart of Hollywood, The Prospect offers chic and modern accommodations with easy access to iconic attractions like the Hollywood Walk of Fame and the TCL Chinese Theatre.
Santa Monica Proper: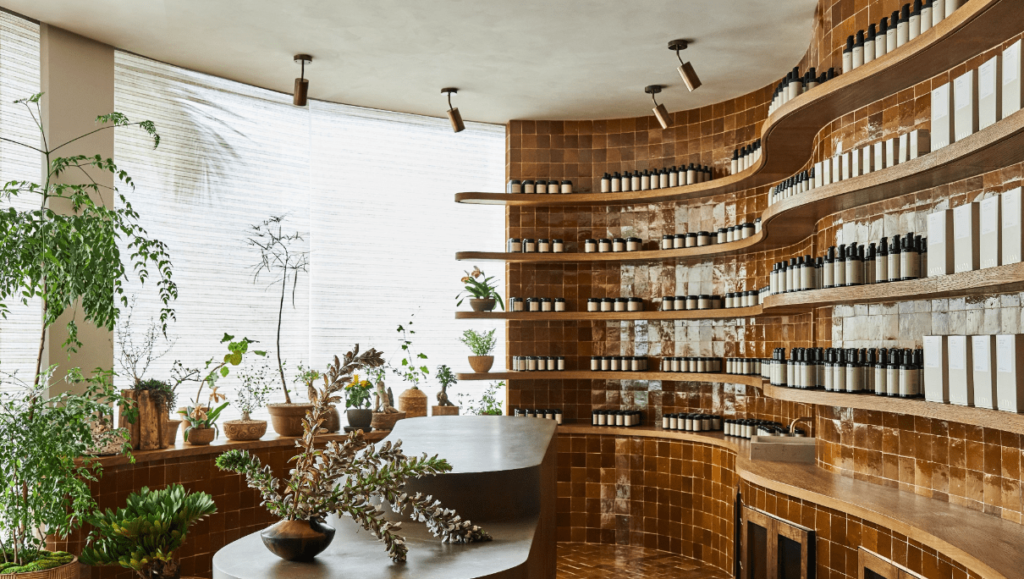 If you love the beach vibe, Santa Monica Proper is a dream come true.
This stylish hotel is just steps away from the famous Santa Monica Pier and offers breathtaking views of the Pacific Ocean.
The Surfrider: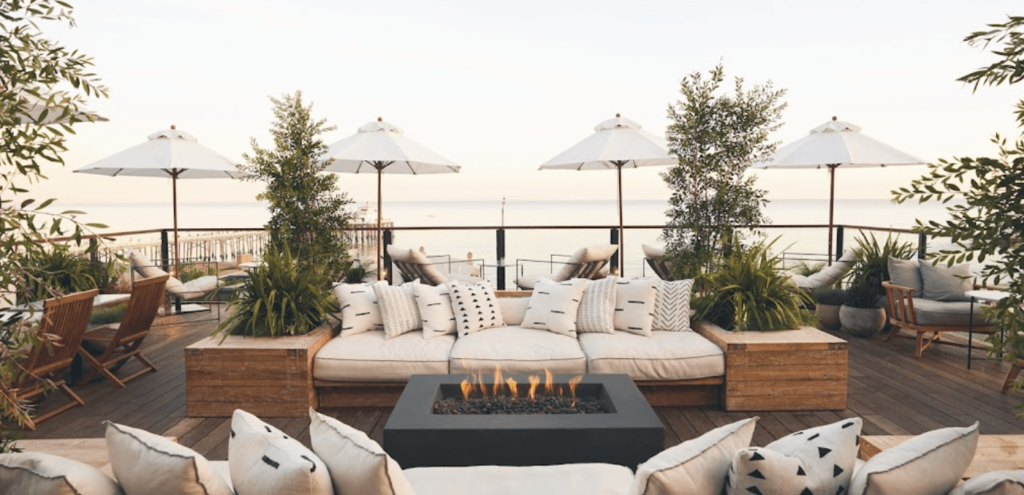 Another beachfront gem, The Surfrider in Malibu, provides a laid-back and luxurious stay.
Enjoy panoramic views of the Malibu coastline and soak in the boho-chic ambiance.
1 Hotel West Hollywood:
For eco-conscious travelers, 1 Hotel in West Hollywood offers sustainability-focused luxury accommodations and stunning rooftop views of the LA skyline.
tommie Hollywood:
Located in the heart of Hollywood, tommie delivers a trendy and affordable stay with a hip and youthful atmosphere.
West Hollywood Edition:
If you're looking for modern elegance and A-list treatment, the West Hollywood Edition boasts luxurious amenities and a prime location on the Sunset Strip.
Pendry West Hollywood:
Sophistication meets Hollywood glamor at Pendry, where you can indulge in world-class dining and rooftop pool vibes with a stunning view of the city.
Cara: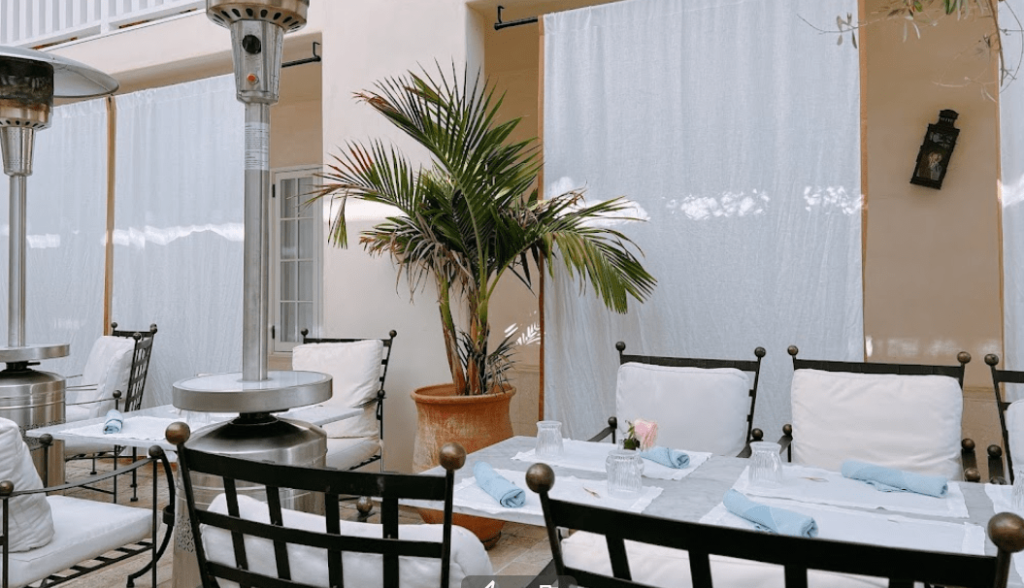 This hidden gem in Los Feliz offers a boutique stay with a cozy and intimate ambiance, perfect for those seeking a more low-key and authentic LA experience.
Downtown L.A. Proper:
Immerse yourself in the city's vibrant downtown scene with a stay at Proper. Explore art galleries, trendy eateries, and cultural hotspots just steps away from your room.
The Thompson Hollywood:
Hollywood charm meets contemporary style at The Thompson, where you can revel in modern luxury while being close to Hollywood's top attractions.
The Georgian:
For a classic and timeless stay, The Georgian in Santa Monica offers elegant rooms and breathtaking ocean views, creating a sense of old-world charm.
Silver Lake Pool & Inn:
Experience the hip and artsy neighborhood of Silver Lake with a stay at this boutique hotel, complete with a poolside oasis and artistic flair.
No matter which one you choose, these hotels are sure to add an extra touch of magic to your LA adventure.
So, take your pick, kick back, and get ready to explore the City of Angels in style!
Where to Eat?
Oh, get ready for a culinary journey through the best places to eat in Los Angeles!
From cozy cafes to trendy hotspots, here are some mouthwatering options to satisfy your taste buds:
Great White:
Located in Venice Beach, Great White serves up delicious Australian-inspired dishes with a laid-back beachy vibe.
Try their avocado toast or tasty acai bowls for a perfect start to your day.
Jon and Vinny's:
This popular spot in Fairfax is a must-visit for Italian food lovers.
Indulge in their delectable pizzas, mouthwatering pasta dishes, and delightful desserts.
Urth Caffé:
A local favorite, Urth Caffé offers organic coffee and scrumptious brunch options.
Don't miss their famous Urth Buns or the heavenly Spanish Latte.
Manuela:
Nestled in the Arts District, Manuela boasts a delightful farm-to-table experience with Southern-inspired cuisine.
Their outdoor patio is perfect for enjoying a leisurely meal.
Elephante:
For stunning ocean views and delicious coastal Italian cuisine, head to Elephante in Santa Monica.
Their rooftop terrace is an unforgettable spot for sunset dining.
The Ivy:
A beloved classic, The Ivy is an iconic Beverly Hills restaurant known for its charming ambiance and delicious American comfort food.
Don't forget to try their famous red velvet cake.
Tower Bar:
Located in the Sunset Tower Hotel, Tower Bar exudes old Hollywood glamor.
Savor their upscale dishes while enjoying the vintage atmosphere and perhaps a celebrity sighting.
Cobi's:
This hidden gem in Mar Vista offers mouthwatering Middle Eastern dishes with a modern twist.
The shawarma and hummus are not to be missed.
LA's food scene is as diverse as its population, so you'll find a wide array of flavors and cuisines to satisfy every craving. Bon appétit!
Where to Shop?
Los Angeles offers a diverse and vibrant shopping scene, with a wide range of options to suit different tastes and preferences.
Here are some popular shopping destinations in Los Angeles, including the ones you mentioned:
Flowerboy Project:
Located in Venice, Flowerboy Project is a unique boutique that offers a blend of florals, home decor, and fashion accessories, making it a great place to find stylish and artistic items.
Dries Van Noten:
This luxury fashion brand has a store in Los Angeles where you can find high-end clothing and accessories with a focus on artistic prints and unique designs.
Brentwood Country Market:
A charming outdoor shopping destination in Brentwood, offering a mix of boutique shops, restaurants, and cafes. It's a great place to explore and discover unique finds.
Happy Isles:
Situated in Silver Lake, Happy Isles features a curated collection of trendy clothing, accessories, and lifestyle products from local designers and brands.
The Way We Wore:
Located in West Hollywood, this vintage boutique is a treasure trove for vintage fashion enthusiasts.
You can find a wide range of unique and well-preserved vintage clothing and accessories from different eras.
Goodies:
This store in East Hollywood offers a delightful mix of eclectic and quirky items, including clothing, accessories, and gifts. It's a great spot for those looking for something offbeat and fun.
Bode Store:
Bode Store is a contemporary fashion boutique located in downtown LA, featuring a curated selection of stylish and trendy clothing and accessories for men and women.
The Webster:
Situated in Beverly Hills, The Webster is a high-end luxury boutique offering a curated selection of designer clothing, shoes, and accessories from renowned fashion brands.
Conclusion 
Los Angeles is a vibrant and diverse city that offers an endless array of experiences for visitors and residents alike.
From its iconic landmarks like the Hollywood Sign and Santa Monica Pier to its rich cultural heritage, art scenes, and culinary delights, LA has something to captivate every interest and passion.
Exploring the city's neighborhoods, such as the bustling streets of Downtown, the trendy shops in Venice, or the laid-back atmosphere of Silver Lake, reveals a kaleidoscope of unique personalities and lifestyles.
Whether you're an art enthusiast, a foodie, a fashionista, or a nature lover, Los Angeles caters to all with its abundance of museums, world-class restaurants, fashionable boutiques, and beautiful parks.