The upcoming prom season has fashion-conscious people eagerly expecting the newest styles in prom dresses for 2024. One name continually stands out in the realm of prom attire: Mac Duggal. 
Mac Duggal dresses are a go-to option for those who want to make an everlasting impression because of their gorgeous and avant-garde designs. As you scroll down in this article, you will explore the world of Mac Duggal's prom dress trends that will be the talk of the town in 2024. So, without rambling much, let's begin.
The Legacy of Mac Duggal
Before starting and following the new trend, it is critical to comprehend Mac Duggal's heritage. The designer Mac Duggal started the company decades ago, and since then, these eveningwear are related to the brand name. The globe, red carpets, runways, and even prom nights all of these events are all highly graced by Mac Duggal, renowned for their elaborate details, rich fabrics, and impeccable craftsmanship.
Mac Duggal Dresses: A Showcase of Elegance
A tribute to the skill and vision of the designer, Mac Duggal dresses are more than just pieces of clothing. Each garment has a distinct pattern that conveys a different tale, making it a popular option for individuals looking to leave a memorable impression. The gowns by Mac Duggal are made to accentuate your beauty and uniqueness, whether it's in the form of a traditional ball gown, a chic mermaid dress, or a daring and edgy two-piece set.
The Anticipation for 2024
There is a tangible excitement in the air as prom-goers and fashion fans eagerly await the introduction of Mac Duggal's luxury prom dress collection for 2024. What can we anticipate from Mac Duggal over the next 12 months? Let's look at the upcoming trends that will influence prom attire in 2024.
Ethereal Elegance with Mac Duggal Dresses
One of Mac Duggal's prom dress collections' most notable qualities is the ability to convey an air of ethereal beauty. In 2024, this style is anticipated to persist, focusing on soft, flowing textiles with a dreamy feel. For those who wish to embrace their inner fairytale princess, look for chiffon, tulle, and organza in delicate pastel tones.
These gowns frequently have beading, floral appliqués, and delicate lace trimming that give them a romantic and whimsical appeal. The ethereal elegance trend will appeal to people who value classic beauty and desire to appear weightless while dancing the night away.
Bold and Edgy Statements
While ethereal elegance continues to be a hallmark of Mac Duggal's design aesthetic, dramatic and edgy statements are also anticipated for 2024. Dresses from Mac Duggal will provide anything but typical alternatives for people who want to stand out and make a statement at prom.
Such as asymmetrical hemlines, striking cutouts, and unusual fabric combinations; keep an eye out for surprising elements. Daring and unorthodox styles can also benefit from metallic, sequin, and leather embellishments. These outfits are ideal for anyone who wishes to show their uniqueness and make a statement on prom night.
The Return of Classic Glamour
While daring statements and innovation are in the future, Mac Duggal does not overlook the classic glamor's enduring appeal. The year 2024 is predicted to see a comeback of designs that pay homage to the golden age of Hollywood.
Visualize flowing satin dresses with deep V-necklines and figure-flattering designs. These dresses frequently have dramatic drapery and are embellished with delicate details like pearls and crystals. For individuals who want to channel Old Hollywood and exude sophistication and appeal on prom night, classic glamor is the style of choice.
4. The Versatility of Two-Piece Ensembles
Since several years ago, two-piece outfits have been a significant prom fashion trend. In 2024, this trend is predicted to continue. A selection of two-piece outfits from Mac Duggal will be stylish and functional.
These outfits often include a crop top or bodice and a skirt or pair of slacks. The versatility of two-piece outfits is what makes them beautiful. Attendees at prom can create a distinctive look that complements their personality and body type by selecting from various combinations of colors, fabrics, and styles. It's a fashion movement that promotes originality and self-expression.
The Mac Duggal Designer Experience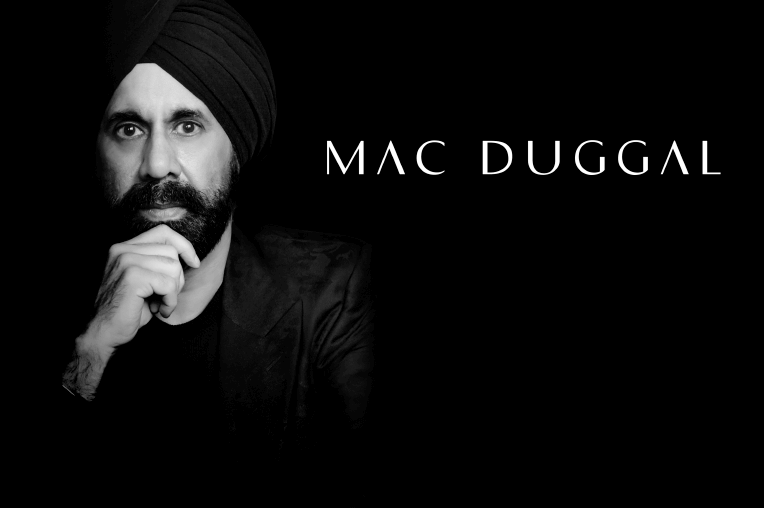 One of its distinctive features is The experience of selecting a Mac Duggal prom dress. Mac Duggal is more than just a name; it's a designer label that delivers a singular search experience for the ideal prom gown.
Personalized Styling Consultations
To assist you in finding the dress that flatters your body shape, personality, and sense of style, Mac Duggal stores and authorized dealers frequently offer personalized styling appointments. This degree of personalized care ensures that on your big night, you look amazing and feel at ease and confident.
Customization Options
Mac Duggal offers customization choices for individuals looking for a unique prom dress. The company's design experts will work directly with you to produce a garment that embodies your distinct style. Through fabric and color selection and the addition of particular design elements, personalization enables you to make your garment a true expression of your personal style.
Red Carpet Inspiration
Mac Duggal's association with red-carpet events means that their dresses often draw inspiration from the latest celebrity fashion. If you're looking to emulate the elegance and style of your favorite stars, you'll find that Mac Duggal dresses capture that essence perfectly.
Where to Find Mac Duggal Dresses
As you prepare for prom in 2024 and eagerly await the release of Mac Duggal's new collection, you may be wondering where to find these exquisite dresses.
Mac Duggal Boutiques
Mac Duggal has its own boutiques in select locations where you can browse their entire collection and receive personalized assistance from knowledgeable staff. Visiting a Mac Duggal boutique is an immersive experience that allows you to try on different styles and find the perfect dress.
Authorized Retailers
Mac Duggal dresses are also available through authorized retailers. These stores carry a curated selection of Mac Duggal's designs and often have trained staff who can assist you in finding the right dress. Be sure to check Mac Duggal's official website for a list of authorized retailers in your area.
Online Shopping
For those who prefer the convenience of online shopping, Mac Duggal dresses are available online through the brand's official website and select online retailers. Shopping online allows you to explore the entire range of Mac Duggal dresses, view detailed product descriptions, and even access virtual try-on options in some cases. However, it's essential to ensure that you're purchasing from a reputable source to guarantee the authenticity of your Mac Duggal dress.
Trunk Shows
Another exciting way to discover the latest Mac Duggal prom dress trends is by attending trunk shows. These events provide an exclusive preview of upcoming collections and often include special promotions and discounts. Keep an eye on Mac Duggal's website and social media channels for announcements about trunk shows in your area.
Designer Collaborations
Mac Duggal has occasionally collaborated with other designers and celebrities to create limited-edition collections. These collaborations bring a fresh perspective to the brand's aesthetic and offer unique, one-of-a-kind dresses that are highly sought after by fashion enthusiasts.
Vintage Mac Duggal
For those who appreciate the timeless appeal of vintage fashion, consider exploring vintage Mac Duggal dresses. These rare finds can be discovered in vintage boutiques, online vintage stores, or through collectors who appreciate the brand's rich history.
Accessorizing Your Mac Duggal Dress
Once you've chosen your dream Mac Duggal prom dress for 2024, it's time to think about how to accessorize it to complete your look. The right accessories can elevate your ensemble and make it truly unforgettable.
Jewelry
The choice of jewelry depends on the neckline and style of your Mac Duggal dress. For plunging necklines, consider a statement necklace. If your dress is already embellished, opt for understated earrings and bracelets to avoid overpowering the look. Metallic tones or subtle pearls can complement various dress colors.
Shoes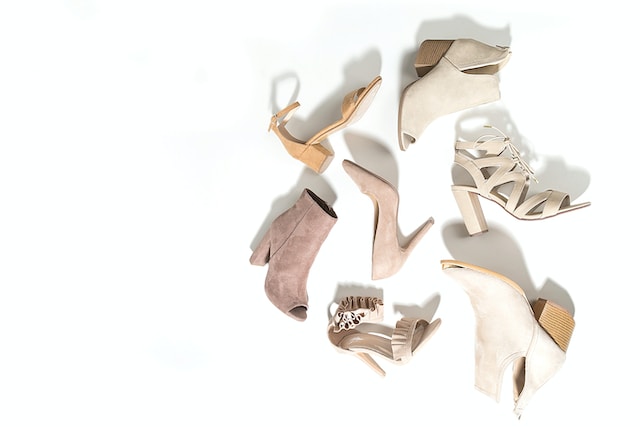 Selecting the perfect pair of shoes is crucial for comfort and style. Opt for heels that match the length of your dress to create a streamlined silhouette. Nude or metallic tones are versatile choices that can go with a wide range of dress colors. Don't forget to consider comfort, as you'll be on your feet for much of the night.
Clutches and Handbags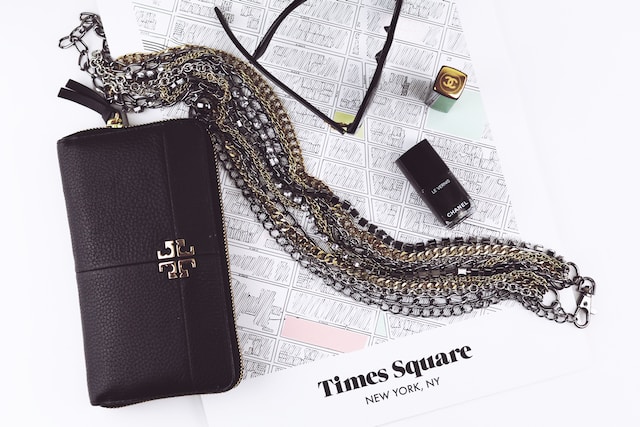 A small clutch or handbag can hold your essentials for the evening, such as your phone, lipstick, and keys. Choose a clutch that compliments your dress and adds a touch of sophistication. Metallic or embellished clutches can add a pop of glamor to your overall look.
Hair Accessories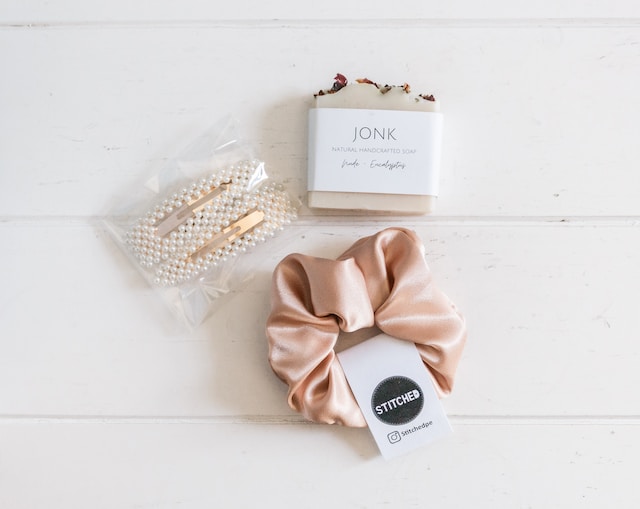 Hair accessories can be a playful or elegant addition to your prom look. Consider embellished hairpins, tiaras, or hair bands that match the style of your dress. These accessories can help create a cohesive and polished appearance.
Wraps and Shawls
If your prom night falls during a cooler season or if you prefer extra coverage, consider a wrap or shawl. These accessories can provide warmth without compromising on style. Opt for a wrap that complements the color and fabric of your Mac Duggal dress.
Belts and Sashes
Adding a belt or sash to your dress can accentuate your waist and create a more defined silhouette. This option works particularly well with A-line or ball gown styles. Choose a belt or sash that matches or complements your dress color for a harmonious look.
Hair and Makeup Trends to Complement Your Dress
Your hairstyle and makeup play a significant role in enhancing your overall prom look. Here are some hair and makeup trends that can beautifully complement your Mac Duggal dress for 2024.
Effortless Waves
Effortless, loose waves are a timeless choice that complements various dress styles. This hairstyle exudes a relaxed yet glamorous vibe, allowing you to dance the night away with ease. Pair it with soft, neutral makeup for a romantic look.
Bold Lip Colors
If your Mac Duggal dress leans towards classic glamor or bold statements, consider opting for a bold lip color. Reds, deep berries, and vibrant pinks can add a pop of color and confidence to your overall look. Keep the rest of your makeup subtle to let your lips take center stage.
Smokey Eyes
For those embracing the edgier side of prom fashion, smokey eyes can create a striking and dramatic effect. Experiment with different eyeshadow shades that complement your dress color, and don't forget to use a quality primer and setting spray to ensure your makeup stays flawless throughout the night.
Updos and Braids
Elegant updos and intricate braids can add a touch of sophistication to your prom look. These hairstyles work well with dresses that have detailed necklines or back designs, allowing those features to shine. Pair them with classic, neutral makeup for a balanced appearance.
Glitter and Sparkle
If your Mac Duggal dress features sequins or metallic accents, consider adding a touch of sparkle to your makeup. Glittery eyeshadows, highlighters, or even subtle glitter in your hair can enhance the overall glamor of your look. Be sure to use products that are specifically designed for safe and easy application.
Natural Glow
For a more understated and natural look, focus on achieving a radiant complexion. Use a luminous foundation and highlighter to create a healthy glow. Soft, neutral eyeshadows and a nude lip can complete this fresh and youthful makeup style.
Tips for Dress Fittings and Alterations
Once you've found your perfect Mac Duggal gown, it's essential to ensure that it fits you like a glove. Dress fittings and alterations can make all the difference in how comfortable and confident you feel on prom night.
Schedule Fittings in Advance
Begin the fitting process well in advance to allow ample time for alterations. It's recommended to start at least two to three months before prom night to accommodate any changes needed.
Choose a Skilled Seamstress
Select a skilled seamstress or tailor who specializes in formalwear and has experience working with intricate designs. They will understand the specific requirements of your Mac Duggal dress and ensure that it fits you perfectly.
Bring Your Shoes and Undergarments
When attending dress fittings, bring the shoes and undergarments you plan to wear on prom night. This ensures that the dress is altered to the correct length and fits seamlessly over your chosen foundation garments.
Communicate Your Preferences
Be open and communicative with your seamstress about your preferences for the fit of the dress. Whether you want a snug fit or a bit more room for comfort, they can tailor the dress to your liking.
Multiple Fittings
Expect to attend multiple fittings to ensure that every detail of the dress is perfected. The final fitting should take place closer to the prom date to account for any last-minute adjustments.
Conclusion
As you prepare for your 2024 prom night, keep your eyes peeled for the exciting Mac Duggal dress trends that are set to dominate the scene. Whether you choose ethereal elegance, bold statements, classic glamor, or something entirely unique, Mac Duggal offers a world of possibilities to make your prom night unforgettable.
Remember that choosing accessories, hair, makeup, and expert styling tips can elevate your Mac Duggal dresses to a whole new level. With careful planning, fitting, and attention to detail, you'll be ready to step into the spotlight and create lasting memories on this special occasion. Your Mac Duggal dress isn't just clothing; it's a canvas for your style and reflects your unique beauty and personality. Enjoy every moment of your prom night in style!